Driver Southall is a leading manufacturer of checkweighers in the UK. We supply a range of checkweigher conveyor systems to the food processing and packaging industries but also offer high speed checkweighing equipment for direct and security mailing. Our checkweighers are designed with a focus on both hygiene and practicality, aimed at optimising your production line while maintaining the high performance and reliability that we are renowned for.
Our Checkweighing Products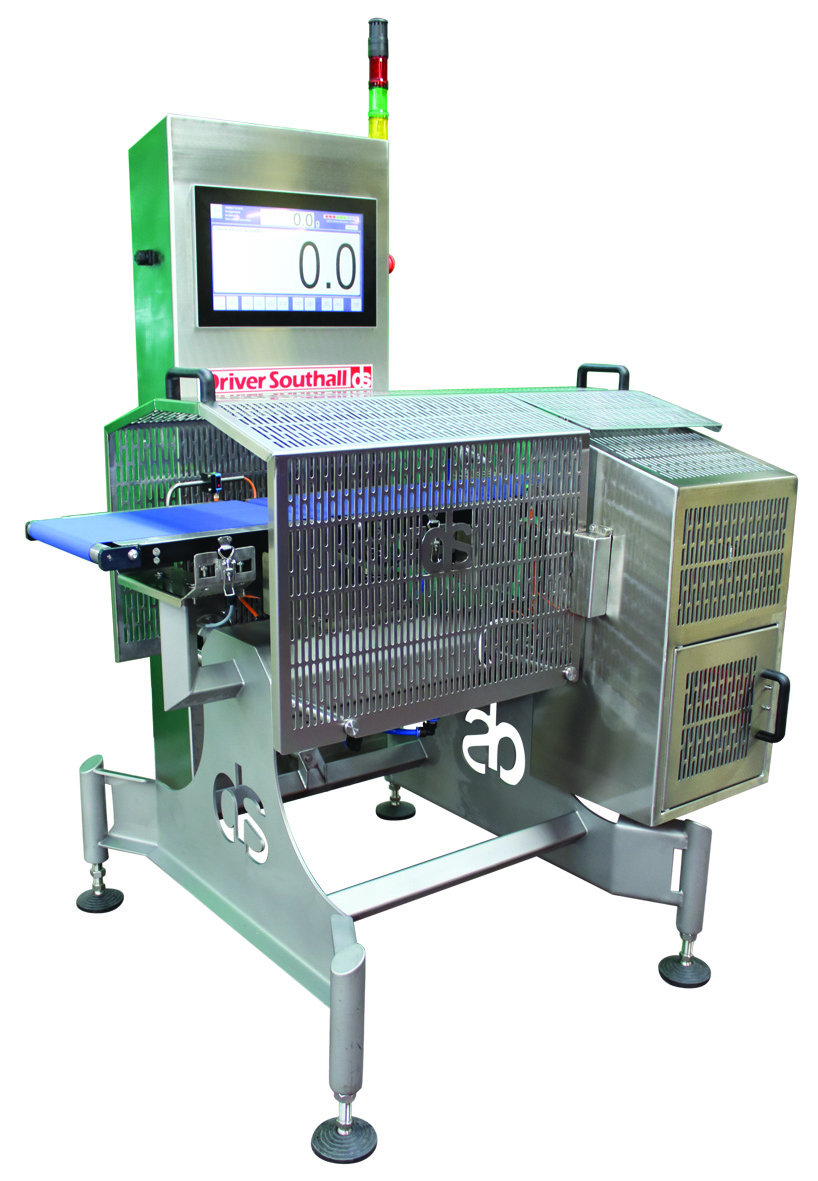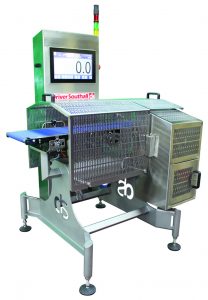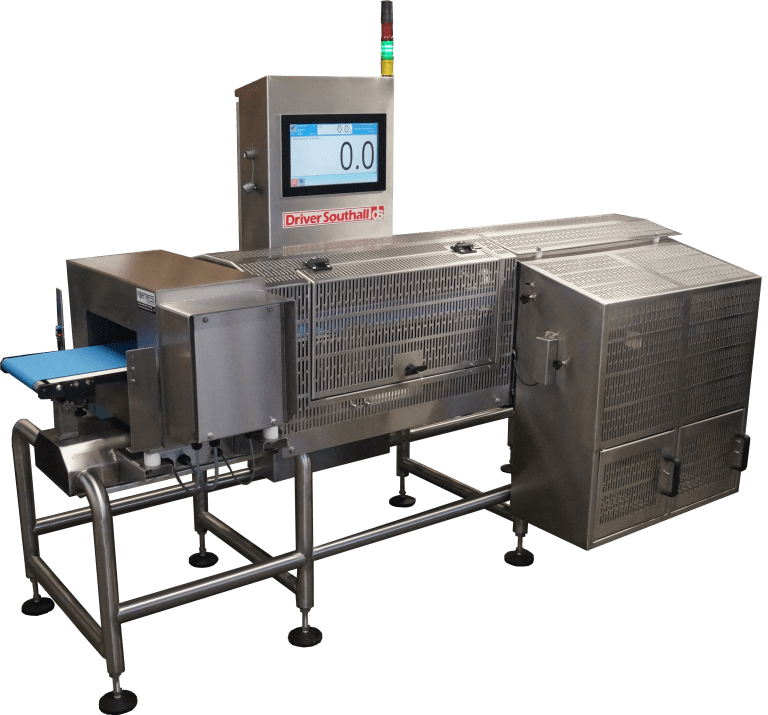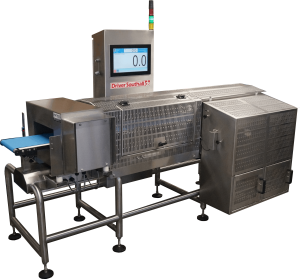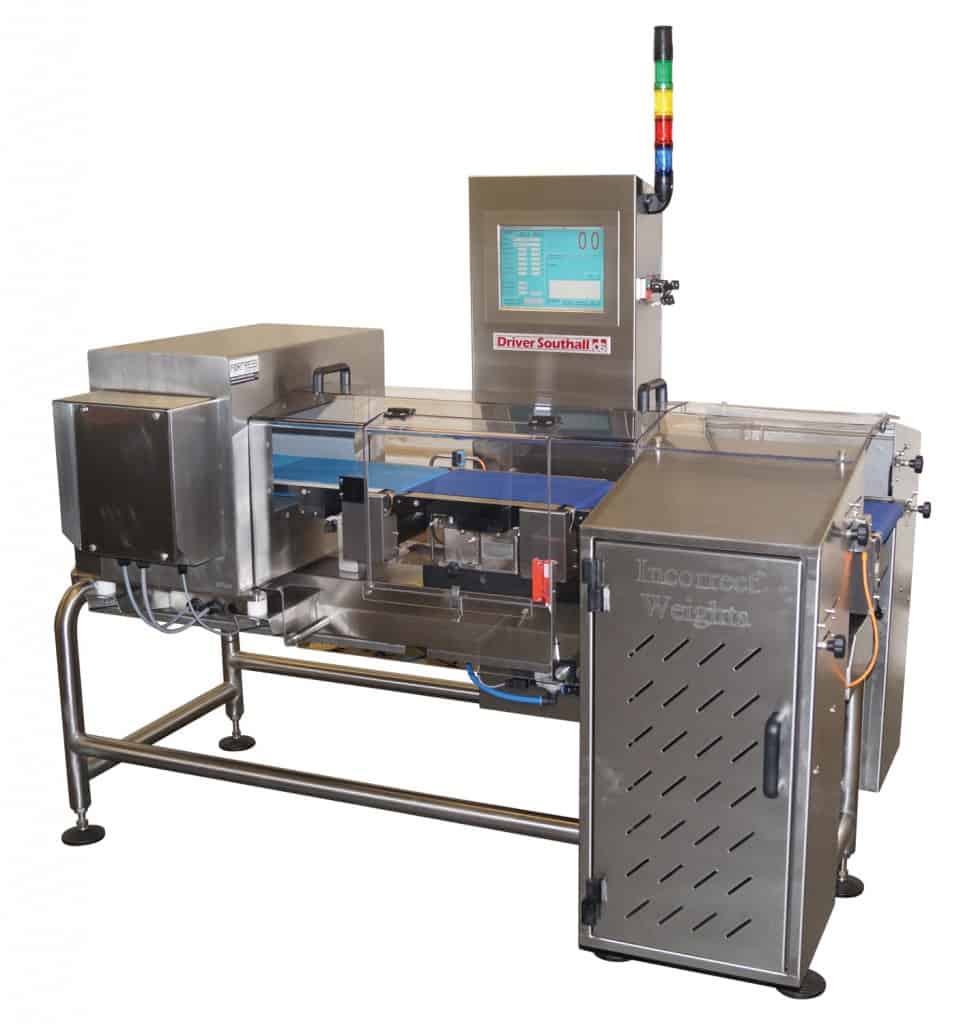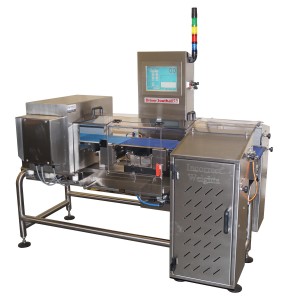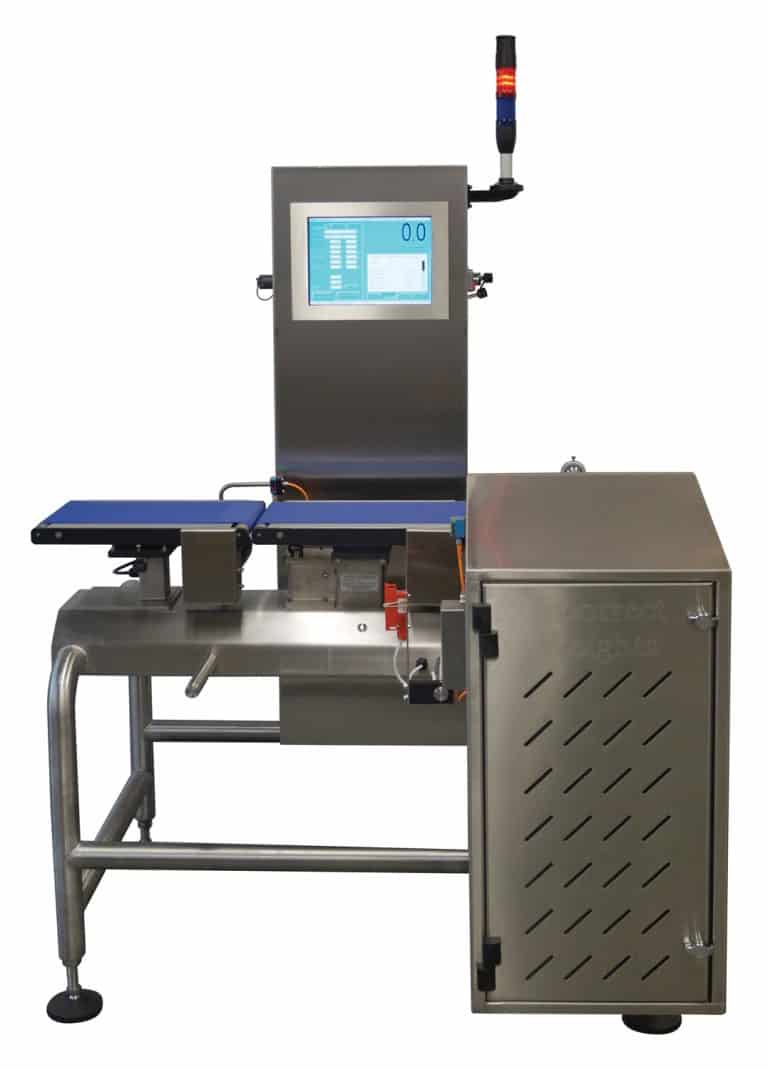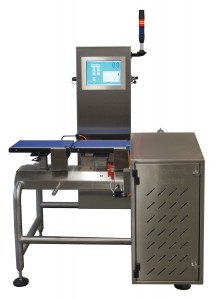 What is a Checkweigher?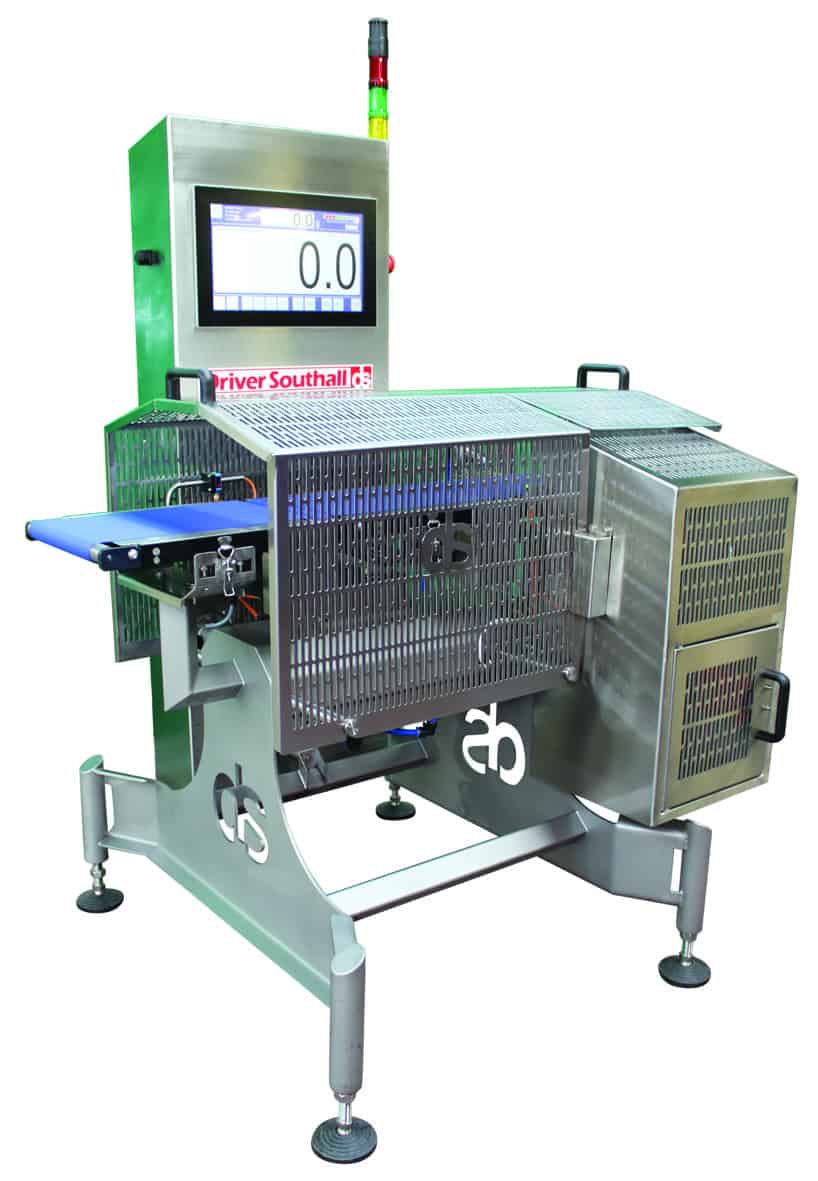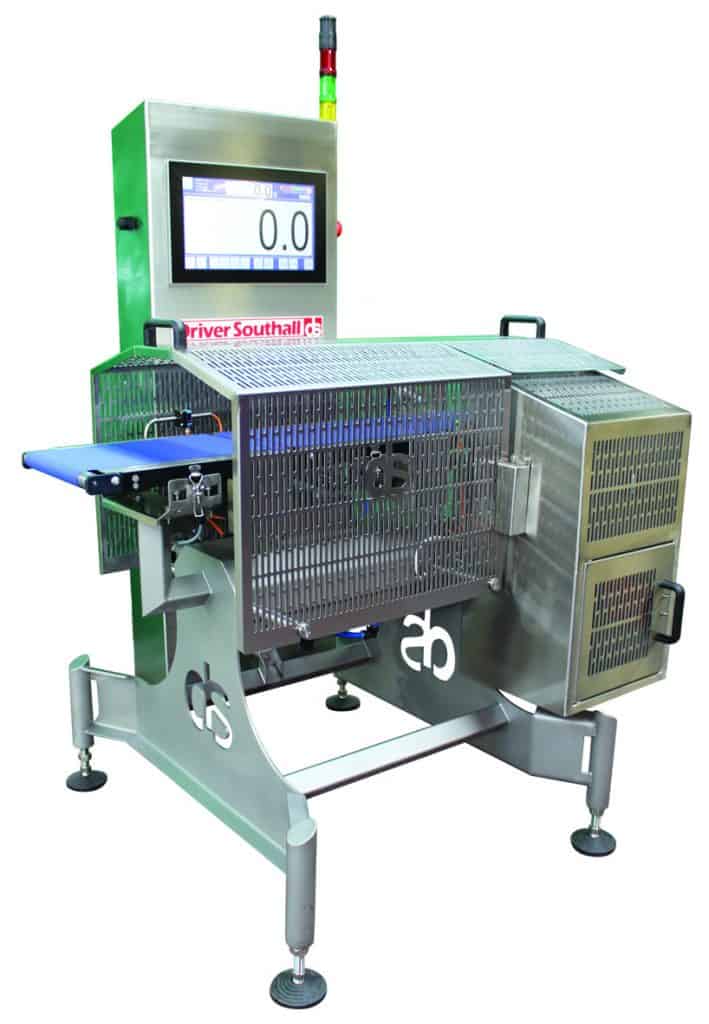 A checkweigher is an automatic or manual machine which checks packaged items to ensure they are at the correct nominal weight.  Most checkweighers are dynamic systems comprising typically three conveyor belts.
An infeed belt to ensure the product is travelling at the correct speed and the pack is at the correct pitch.
A weigh belt, typically mounted on a load cell, which is used to take a series of weight measurements whilst the pack is in transit.
An outfeed belt (and usually reject system) used to reject out of tolerance packs from the production line.
All our checkweighers are designed to comply with national weights and measures regulations. Furthermore, the specifications of our checkweighers can be customised to align with your specific production requirements.
Answers to the most commonly asked questions can be found by visiting our checkweigher FAQs page.

Checkweigher Combination Systems
Our checkweighers are designed for seamless integration with other equipment. For instance, checkweigher metal detector systems enable each product to be weighed and inspected for metal contamination. By integrating these units, you can reduce the number of systems required on a production line, simplify operating procedures, control critical control points and lower the overall footprint of machinery.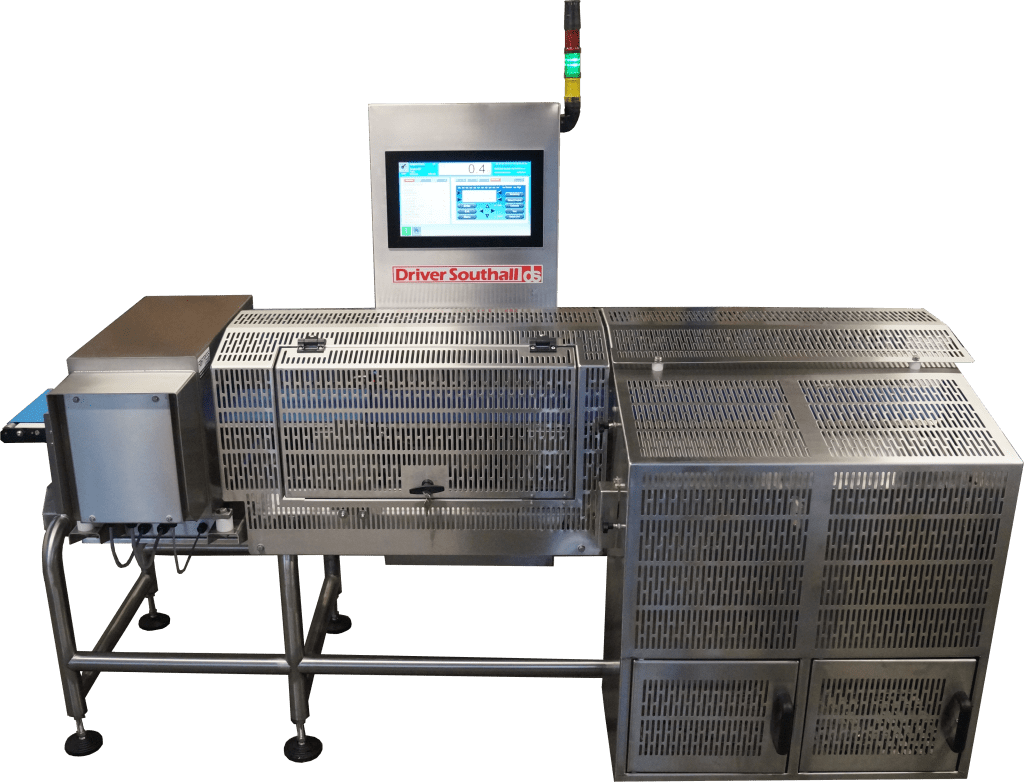 Why would you use a Checkweigher in your Production Line?
Adding checkweighers to a production line is a great way to remove unnecessary manual checks, allowing you to reduce giveaway and ultimately save money. Other benefits include:
100% weight inspection
Automatic removal of incorrect weights
Compliance with government regulations and industry standards
Low voltage motors (low running costs for the machine)
All machines are manufactured in the UK at our headquarters in Staffordshire
Improved production efficiency
---
Contact us or call for a quotation today on 01543 687090.
---
Checkweighers for the UK Food Industry

We have over 100 years of experience in the food industry and can offer systems suited for almost any product. Our industrial checkweighers are compliant with all weights and measures legislation. They can also be designed to comply with BRC and retailers' individual 'codes of practice'.
All machines are designed and manufactured in the heart of the UK. Our dedicated team of engineers aim to provide a cost effective solution that is tailored to our customers requirements. Each machine is designed to maximise up-time, whilst maintaining a low cost of ownership – all without compromising the sensitivity or accuracy of the machine.
To see our industrial checkweigher systems in action, please check out the video below which shows the inspection of trays of yoghurts.
---
We are able to offer you the perfect checkweigher system. For accuracy, reliability and total quality control – Driver Southall can supply a solution. Get in touch today!