Driver Southall is a checkweigher manufacturer and began life over 100 years ago as two separate companies. The first being 'Geo Driver and Sons' and the second 'Southall and Smith'. Southall and Smith started by manufacturing automatic weighing machines for free flowing products. These were things like tea, coffee, baking powder and flour.
Between 1920 and 1928, Southall and Smith were acquired by W. and T. Avery. They continued to produce filling machines and automatic weighing machines for powdered products.
---
A Brief History of Southall and Smith Limited
Extract taken from a booklet entitled 'Your Career With S & S Limited' – In the year 1902 an Engineering firm in Birmingham, which was later to become Southall and Smith Ltd, took out a patent for a machine capable of weighing and packaging Sheep Dips. It was on the basic design of this machine that machines for the automatic weighing of such commodities as tea and flour were later developed and manufactured.

The reputation of Southall and Smith machines soon spread overseas, and as a result, the standards departments in Germany, France, Russia, Sweden and Holland were visited. Certificates were obtained permitting the use of automatic weighing and packaging machines in the countries concerned.
In 1910 (due to the need for increased production), it became necessary to expand the Works and the company moved to its present site at Villa Street, Hockley.
During the 1914/1918 war, special machines were designed for filling shells, fuses and all types of cartridges. It was after the war that Southall and Smith became a Limited company. The range of machines produced was expanded to include the manufacture of check weighing machines, high speed measuring machines and chocolate wrapping machines.
When war came again in 1939, Southall and Smith were asked by the Ministry of Supply to design and manufacture new types of special purpose machines. Many of which have since gained an international reputation.
---
Checkweigher Manufacturer for the Midlands
In 1959 W. and T. Avery acquired Geo Driver and Son Ltd. In 1966, that company was merged with Southall and Smith Ltd to form Driver Southall.
Driver Southall then continued manufacturing checkweighers, weighers and vibratory conveyors at its site in Tame Bridge, Walsall.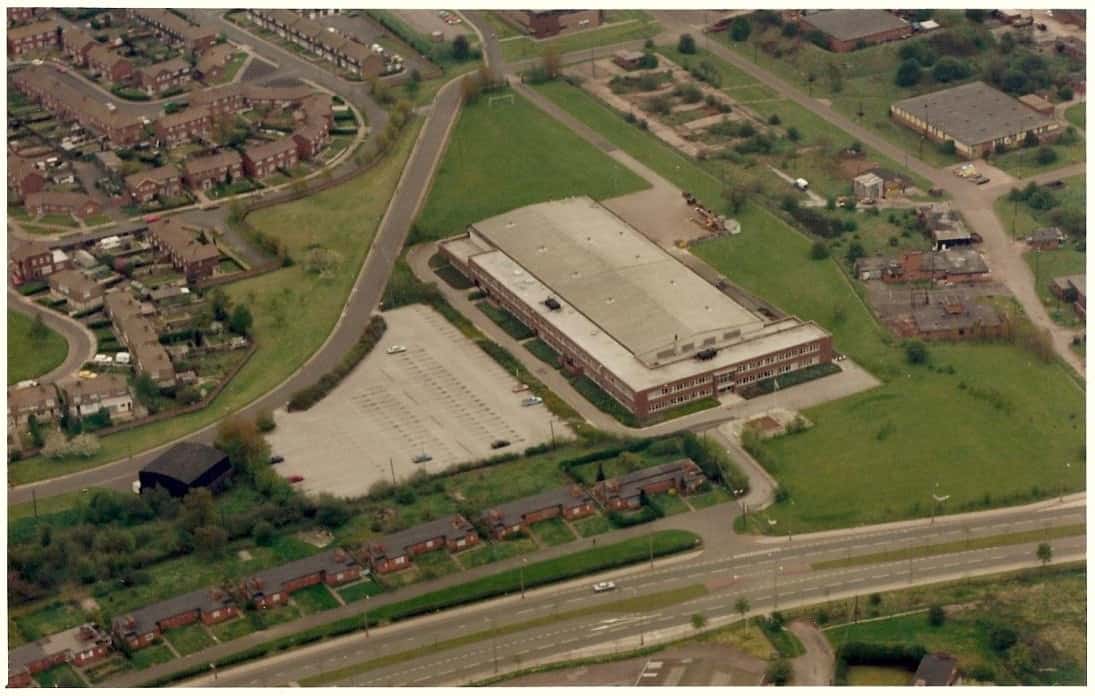 At this time, Driver Southall employed over 250 workers. Machinery was being supplied to large companies such as:
Cadburys
McCain's
Tetley
Typhoo
Lyons Bakeries
Quaker Oats
and many more…
By the end of the 1980's GEC (owner of Avery at the time) decided that it no longer wished to continue the manufacturing of packaging equipment. Over the next few years, it then sold off the packaging parts of its company, including Driver Southall Ltd.
Driver Southall was then purchased by a few senior employees. It continued as a checkweigher manufacturer for the midlands, developing industrial weighing systems at their premises on Maybrook industrial estate in Walsall Wood. Driver Southall continued to supply new machines, spare parts and provide maintenance to its many customers throughout the United Kingdom, Europe and the rest of the world.
In December 2010, Driver Southall became part of the Unitech Group. The company is now based in Burntwood, Staffordshire. It continues to sell checkweighers, food metal detection systems and vibratory conveyors to the process and packaging industries throughout the world.
With over 100 years of heritage and history, Driver Southall still prides itself in providing its customers with the best service available. From the design and specification of the machine, to the after sales care that it provides. We are also proud to say that our machines are entirely manufactured in the UK. Our fabrications, machined items and design work are all completed at our site in Burntwood.