At Driver Southall, we have the ability to combine and add food metal detectors to our checkweighers. These high quality checkweigher metal detector systems can be designed and engineered to suit your exact requirements. As an integrated unit, they provide exceptional levels of weighing accuracy and metal detection.
---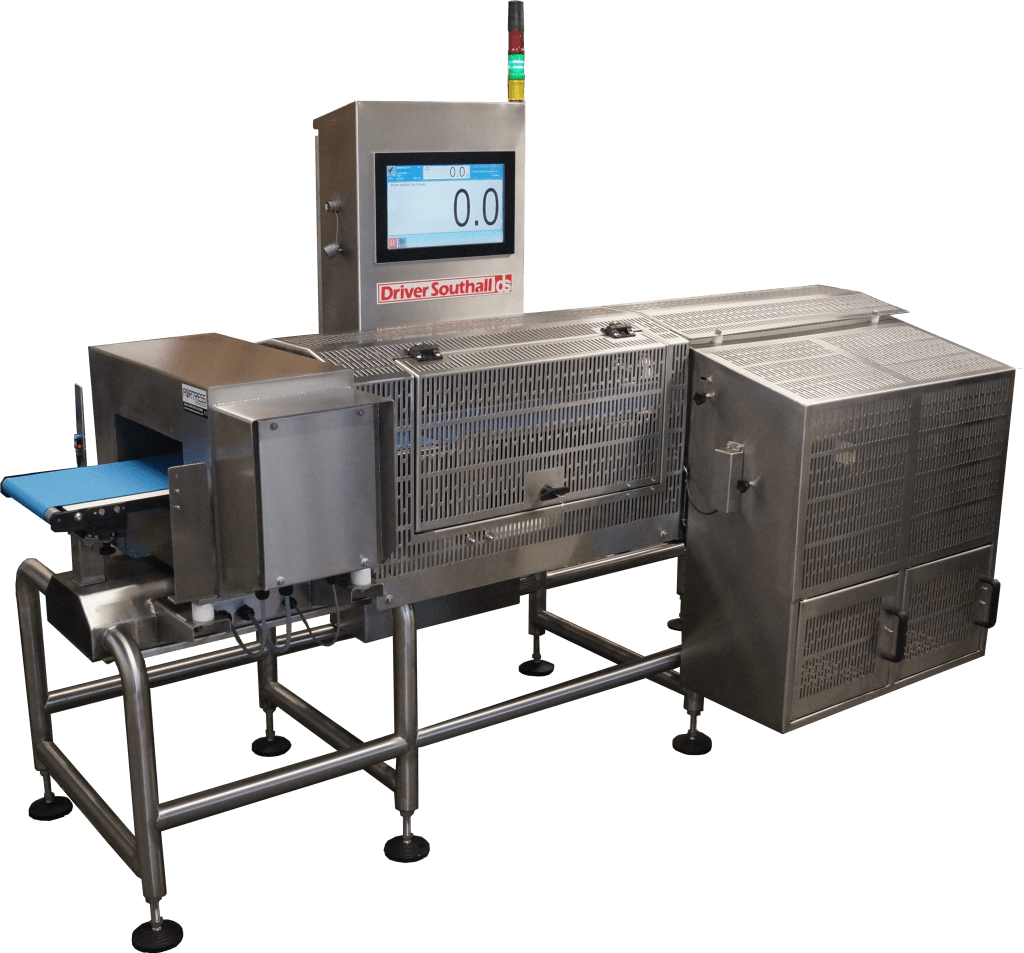 Our checkweigher metal detector systems are simple to operate, robust and reliable pieces of machinery.
Advanced metal detection technology offers unbeatable performance. It helps improve overall product inspection, as well as setting the standard in terms of product safety.
We also understand the importance of hygiene in all working environments, so each unit is constructed using 304 grade stainless steel for easy cleaning. Further to this, we know how limited floor space can be in typical processing facilities. We therefore design our systems to optimise the amount of space available – allowing them to be easily fitted into new and existing production lines.
See below to see our range of products:
---
DS4 Checkweigher Metal Detector Combination System
The DS4 Checkweigher Metal Detector Combination System is a highly efficient and compact machine, capable of weighing products up to 3kg. Multiple configurations are available to suit the product size and required throughput that you desire.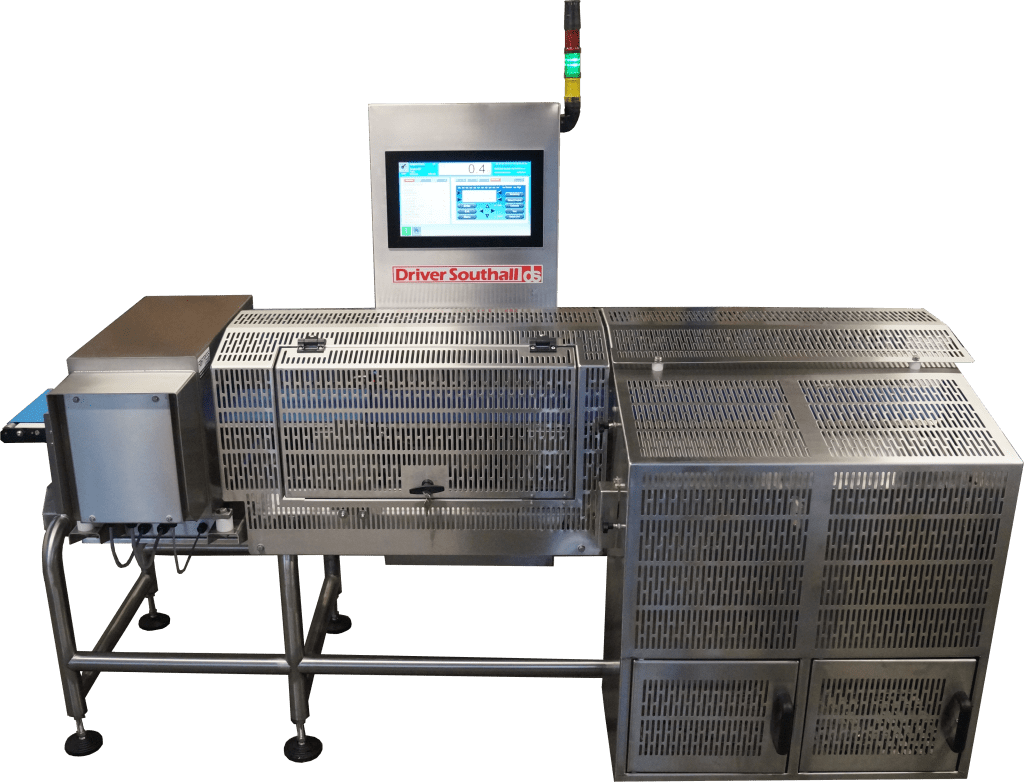 The system is rated to IP66, designed to be long lasting and trouble free in even the harshest of production environments.
The integrated conveyor can be easily removed without the use of tools. The quick release, cantilever design allows the checkweigher conveyor belt to be easily replaced in seconds. This maximises line uptime without compromising machine performance.
An array of statistical information is available at the touch of a button. All data can be downloaded via USB and viewed on most computers. It's product library has the capacity to store up to 800 products, with all production data archived to memory for future recall.
For more information on this product – please click here.
---
Interested in any of these products? – Contact us or call for a quotation today on 01543 687090.
---
DS300S Checkweigher Combi Unit
The DS300S Combi Unit offers incredible checkweighing performance and complies with the latest supermarket codes of practice. Setup is completed from the checkweigher screen, allowing for a simplified setup procedure.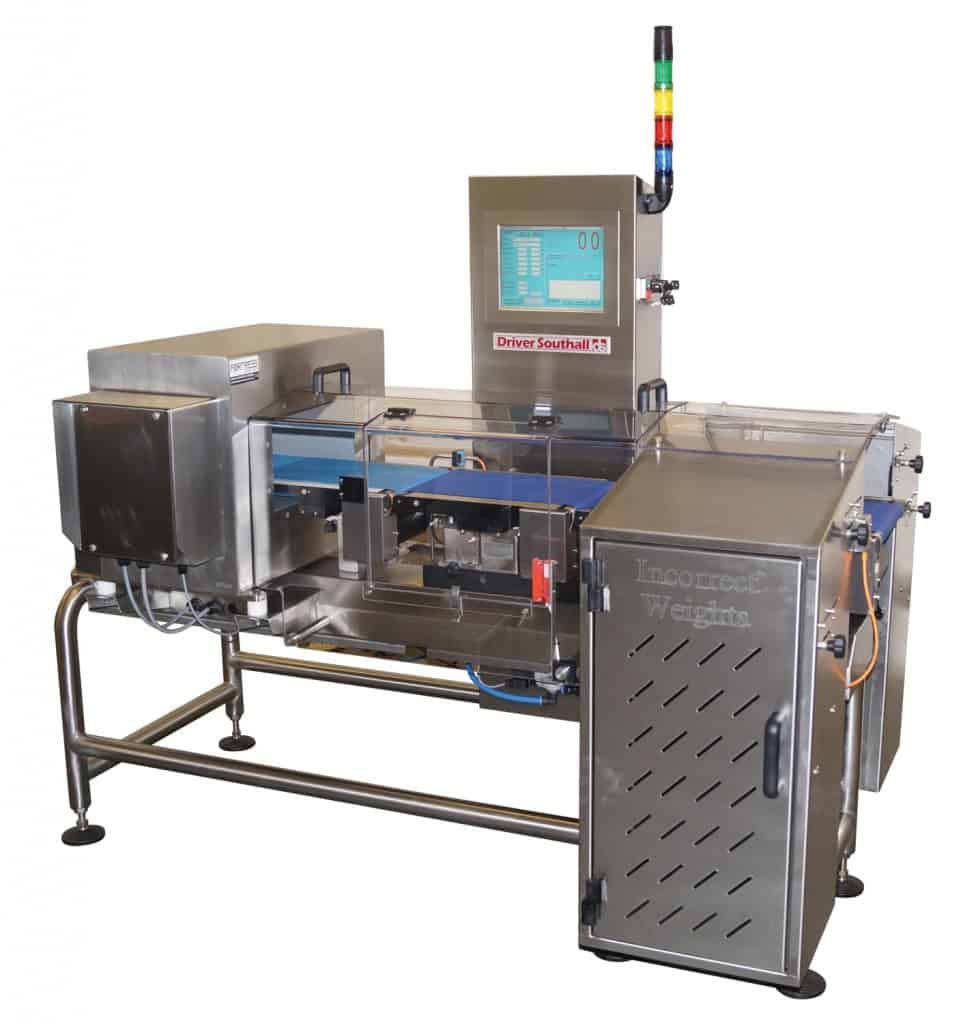 It has a comprehensive series of electronics which offer outstanding reliability, flexibility and memory for over 1000 products and 20 years worth of production data.
The DS300S Combi Unit is built with a light-weight conveyor design, driven by extremely reliable (low voltage) brushless DC motors.
For more information on this product – please click here.
---
We are able to offer you the perfect checkweigher for your needs. For accuracy, reliability and total quality control – Driver Southall can supply a solution. Get in touch for a free quote today!