DS300S Checkweigher Metal Detector Combi Unit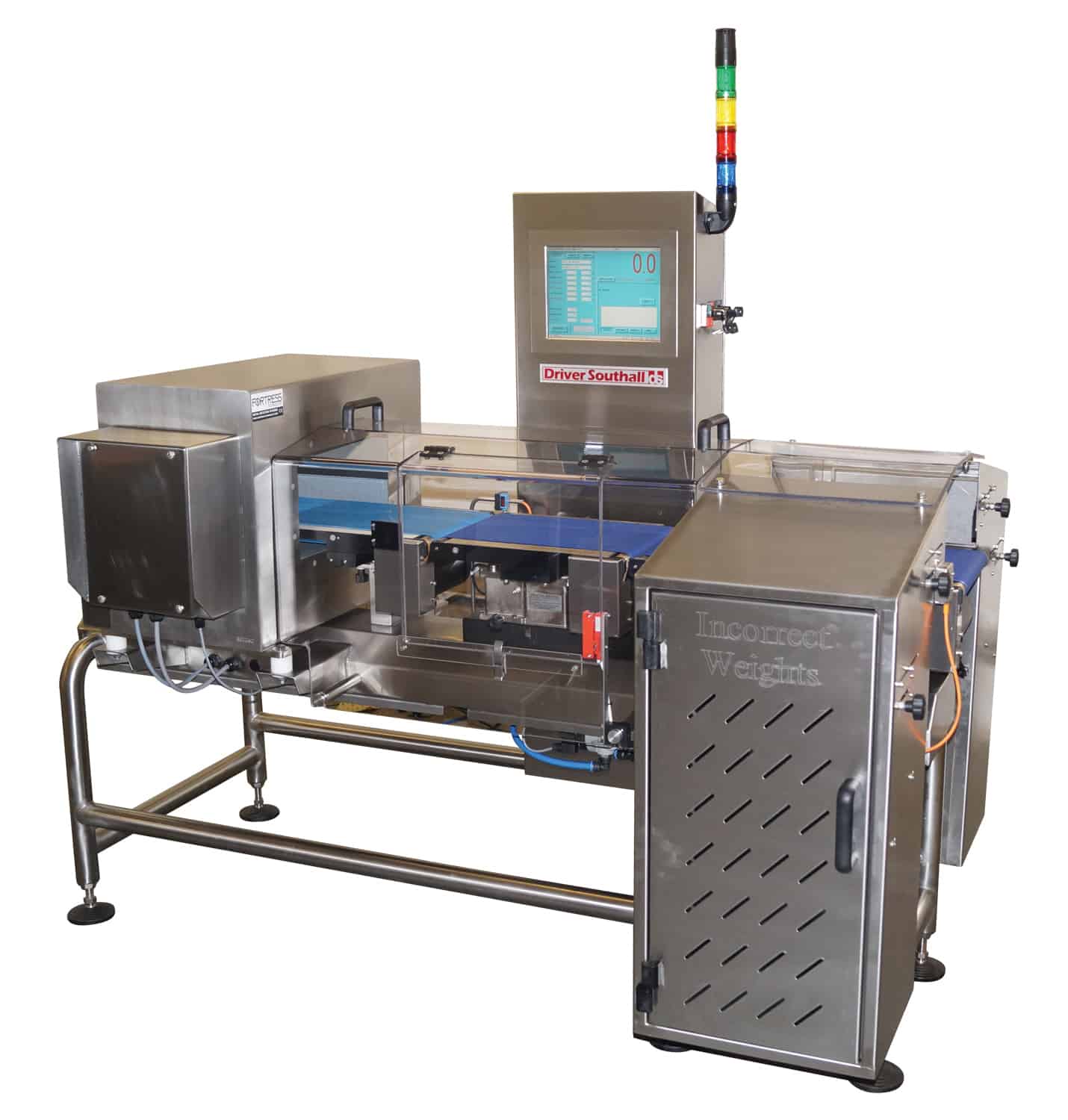 The DS300S CU checkweigher metal detector combi unit offers the same incredible checkweighing performance and design as the standard checkweigher. It complies with the latest supermarket codes of practice. Setup is completed from the checkweigher screen, giving customers incredible reliability and a simplified setup procedure.
---
Features
Constructed from 304 grade stainless steel. Specifically designed for easy wash down and cleaning.
Electrical and electronic protection to IP65 (minimum).
A comprehensive series of electronics which offer increased reliability, flexibility and memory for over 1000 products and 20 years worth of production data.
An easy clean, durable TFT touch screen display. It presents an array of statistical and graphical data.
Full fault diagnostics. Auto zero correction and digitally variable belt speed.
Integrated event logging for total audit trail.
Full live range. Fast response load cell, specifically designed to comply with both average weights and minimum weights legislation. Capable of machine accuracies of +/- 0.2g.
Integrated ethernet module for connection to factory management software.
Light-weight conveyor design, driven by extremely reliable (low voltage) brushless dc motors.
Powerful embedded 32 bit processor, featuring feedback control and average weight steering.
Standard capacity of 3kg, medium capacity of 10kg and heavy duty capacity of 50kg.
Installation of a standard metal detector and/or ferrous-in-foil metal detector. Installed as an integral part of the machine.
Integrated checkweigher and metal detector setup from single HMI.
Optional Extras
Reject bin door sensing with electronic access from HMI.
Reject confirmation and bin full sensors.
Audible and visual alarms via traffic light beacons.
Test facility for reject systems and failsafe systems.
---
If you would like to enquire about our metal detector combi unit, please call us on 01543 687090. We will be happy to help.