Driver Southall are experts in the design and manufacture of high speed checkweigher systems. They are the perfect solution for checking and weighing every product on your production line – with highly precise and ultra fast results.
---
DS300S High Speed Checkweigher
Our DS300S High Speed Checkweigher is designed for Direct Mailing, Security Mailing and printing industries. This system can run at speeds in excess of 16,000 packs per hour (size dependant) with a high level of accuracy and repeatability.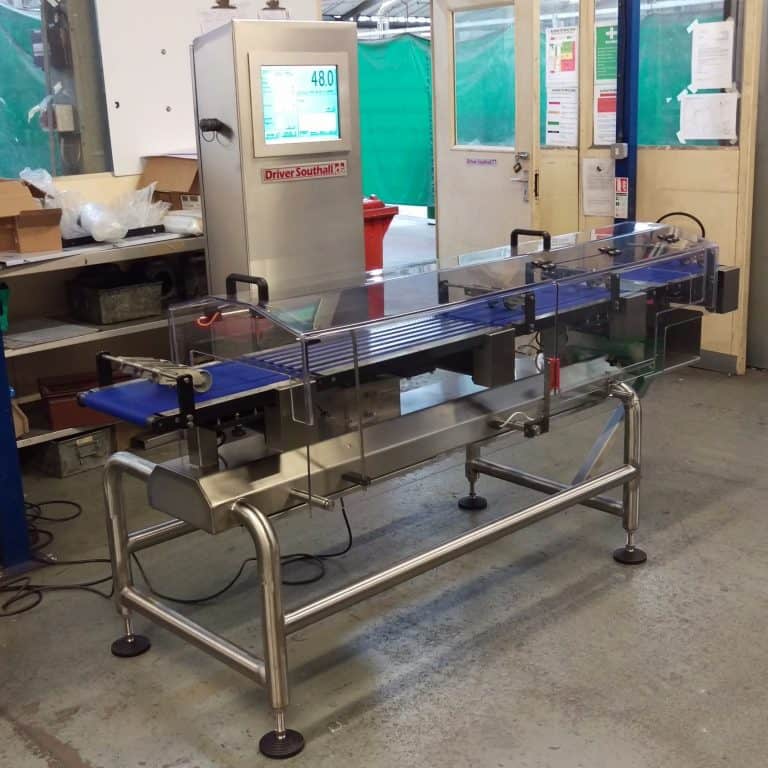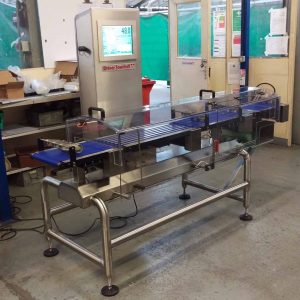 Each machine is designed to fit inline with any inserter. They are able to present envelopes or packages onto a collating belt or table.
Throughputs and speeds can be altered at ease, using a digital motor control.
With pack tracking enabled, it is also able to track the pack across the system and confirm rejected packs.
Alarms can be fitted to alarm users of rejected packs, or any other errors that may occur.
---
Interested in this product? – Contact us or call for a quotation today on 01543 687090.
---
The 'high speed solenoid driven upflap reject' is capable of diverting envelopes up to C4 size – at the speed of almost 5 times a second, into a catch tray beneath. The rejected products can then be inspected for any faults and reintroduced to the line if required. Reject confirmation sensors can also be fitted if required.
The linear belt speed of the checkweigher is in excess of 2.2 meters per second. Product control rollers are used to ensure that envelopes don't slip or lift whilst in transit across the checkweigher.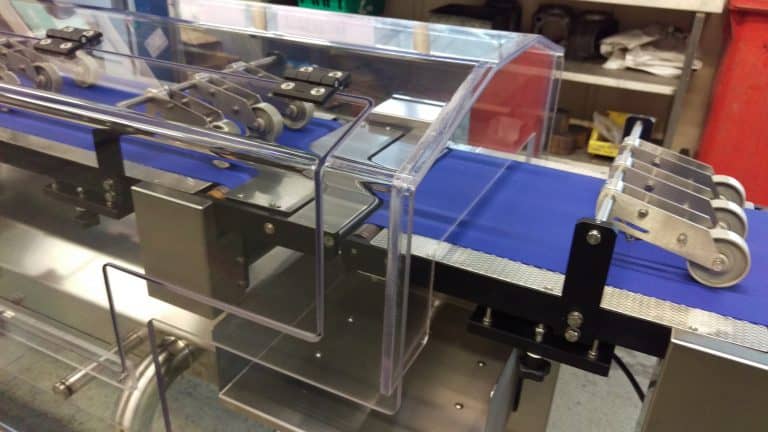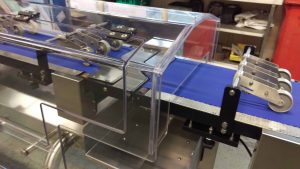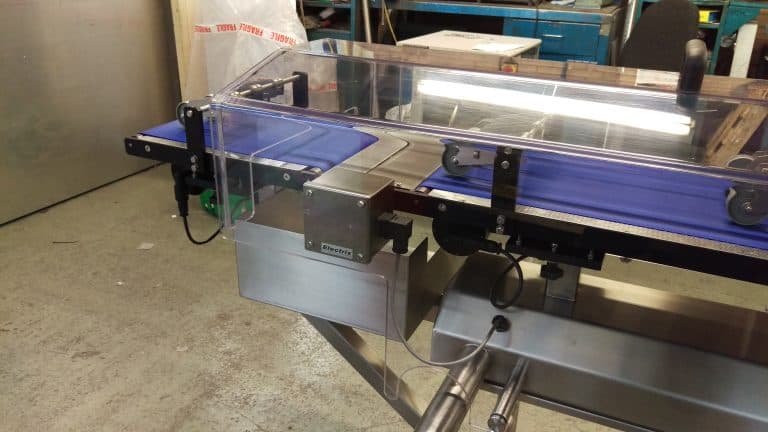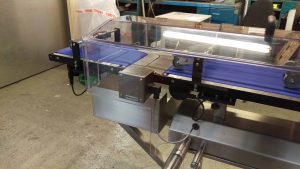 DS300 HS Mailing Checkweigher – Video
---
If you have any mailing applications or any requirements for a high speed checkweigher, feel free to give us a call. For accuracy, reliability and total quality control – Driver Southall can supply a solution.