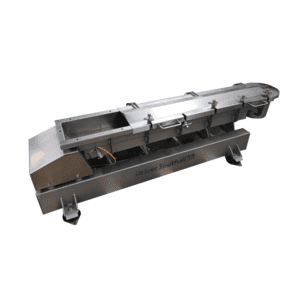 Driver Southall are leading manufacturers of vibratory conveyors – designed to run quietly with low power consumption, ease of maintenance in mind and therefore offering incredible reliability. We have a well established record of successful vibratory conveyer installations in almost all manufacturing fields. This includes working with food and drink, chemical and pharmaceutical companies.
---
Looking for spare parts for your existing vibratory conveyor? Click here
---
Manufacturer of Vibrating Conveyors
Our vibratory conveyors are commonly used in manufacturing industries, using vibration to transport and handle bulk materials. These conveyors are suited to applications with high throughput rates and for environments where a high level of hygiene is required.
Vibratory conveyors have a wide range of uses, each manufactured to match their intended purpose. They can take the form of an open / enclosed trough, or a full tubular design.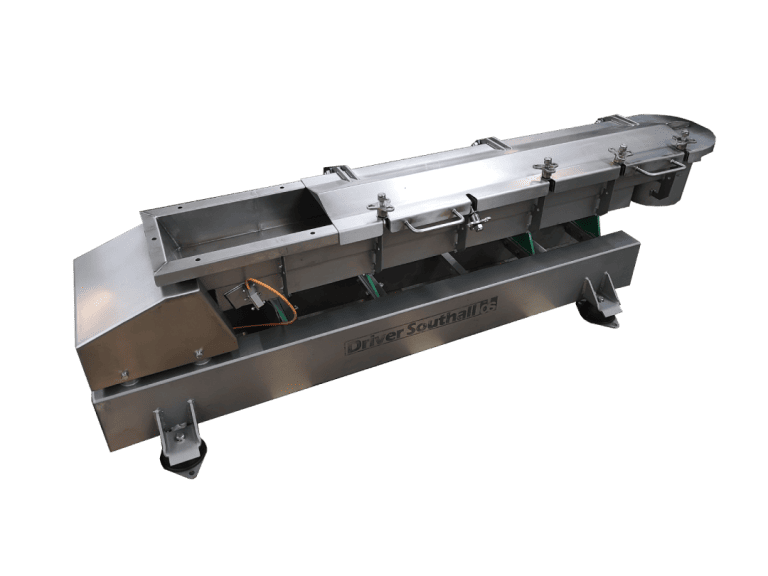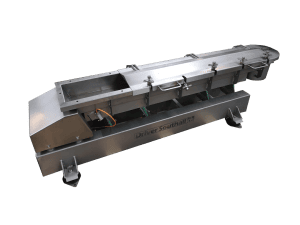 The machines are driven using electro-magnetic units, allowing the product to vibrate safely along the production line. This gentle vibrating action also eliminates the risk for any product damage. Both fixed and variable operating speeds can be set to suit your process requirements.
Our vibratory conveyors are manufactured to be robust, reliable and efficient – using a minimum amount of energy to keep your production line operational for as long as possible. They meet all strict hygiene standards and are incredibly easy to service and maintain.
So whether you're looking to transfer, dewater, inspect or feed the materials in question, our high quality conveyors will offer a solution for any application.
---
Vibratory Dewatering Conveyor

Our heavy duty dewatering conveyors are ideal for the food processing industries and are designed to remove excess water from targeted materials. This process is achieved using vibratory technology, gently removing the liquid and separating it from the source material. We can construct dewatering conveyors to your exact requirements, offering significant benefits in hygiene, efficiency and reliability.
---
Interested in any of these products? – Contact us or call for a quotation today on 01543 687090.
---
Vibratory Conveyor for Product Inspection

Our vibratory inspection conveyors provide manufacturers valuable capabilities on production lines where inspection is required. The machine uses vibratory technology to spread out material for further sorting. This then allows manual operaters to sift through and remove any bad or defective products that don't conform to the necessary specifications. Our inspection conveyors are efficiently designed to run at controlled rates of speed, vastly improving quality control for a range of sorting processes.
---
Hydraulic Vibratory Conveyor for Laning Applications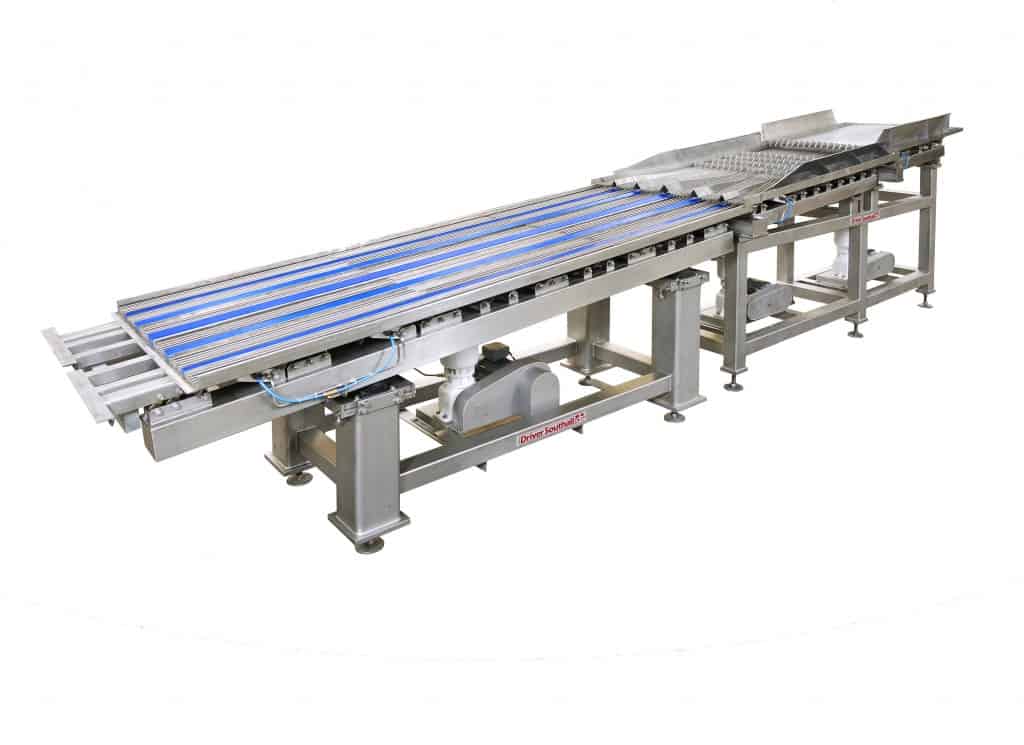 Laning conveyors are used on production lines to sort varying products into dedicated lanes for further processing. In particular, they are an important step in the packaging process. Our laning conveyors ensure that products are properly aligned to avoid potenial wastage or blockages. They are available in different lengths, widths and configurations to suit your requirements.
We have designed and delivered vibratory laning conveyors to customers throughout the UK and abroad. Why not give us a call to see what Driver Southall can do for you.
---
Vibratory Conveyors – Design and Features
All conveyors are of a bespoke design, suited to meet your specification and product requirements.
Electro-magnetic or hydraulic drive (if moving large weights is required).
Quiet, reliable and positive conveying – with low power consumption and easy maintenance.
Conveying action is both gentle and positive, without causing damage to the product.
Conveyors can operate in both horizontal and inclined positions which provide a steady feed rate regardless of material load or voltage fluctuations.
Combination of advanced stress analysis techniques and thousands of successful installations provide maximum customer confidence.
Vibratory design is ideal for a diverse number of applications including feeding, glazing, laning, screening, inspection, and metal detection.