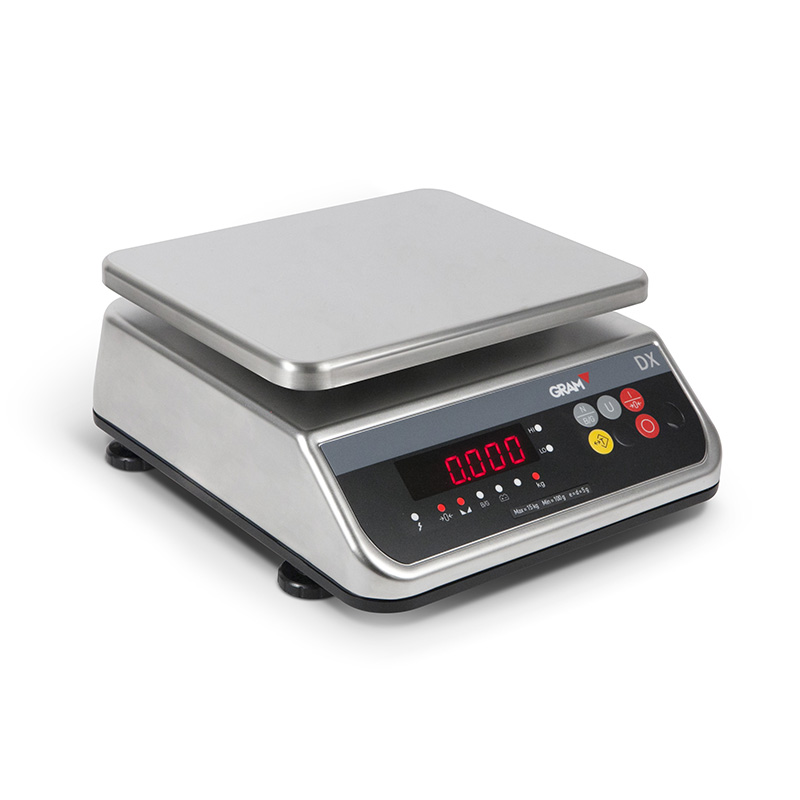 The DX Scale is a high quality industrial waterproof scale – ideal for all types of weighing tasks in wet and hygienic environments. The scale is constructed from stainless steel and features robust, watertight casing – rated at IP68 for ultimate dust and waterproof protection.
Characteristics
Hygienic design in compliance with HACCP guidelines
Finished in AISI-304 stainless steel
IP-68 protection against dust and liquids
With CE verification
Working temperature between -10ºC and 40ºC
LED display with adjustable lighting
Functions
Test Function: Indicates when a weighing exceeds or is less than the selected values.
Display luminosity:  The lighting intensity can be adjusted to adapt to the environment.
Back Display:  Allows for simultaneous viewing by two operators.
Stability Filter:  Adjusts reading speed to the ambience.
Auto power-off:  Powers off when not in use to save energy.
---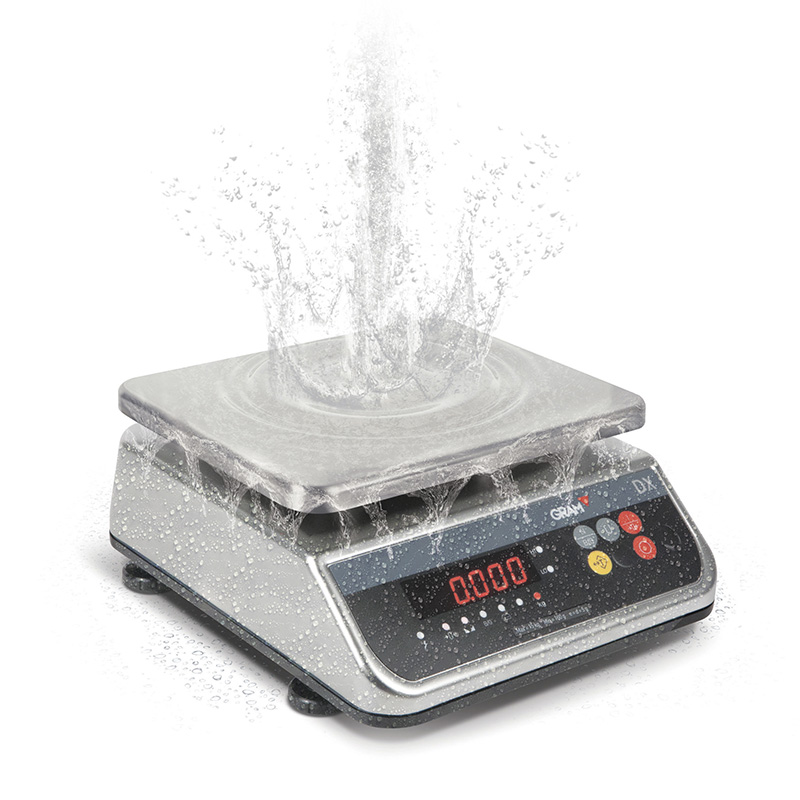 Watertight
The IP68-rated waterproof scale is constructed from durable stainless steel, with watertight sealing for excellent protection. It's highly suitable for use in very damp environments, where it can be washed down with water at moderate pressure.
---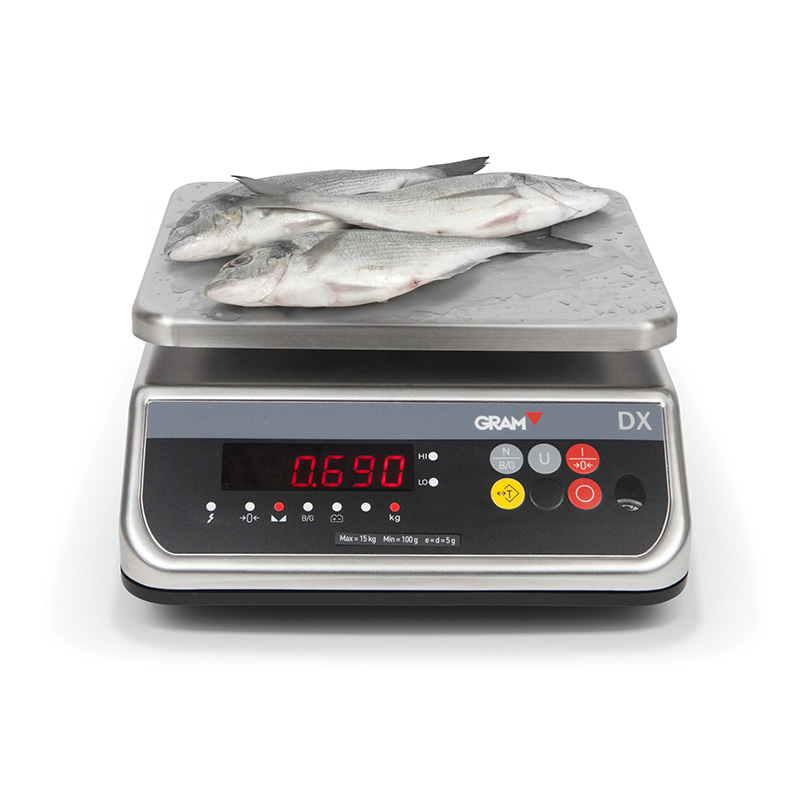 Verified
For use in applications requiring metrological control. The scale is extremely reliable and provides accurate weight readings – capable of weighing food, beverages, powders, chemicals, pharmaceuticals and more.
---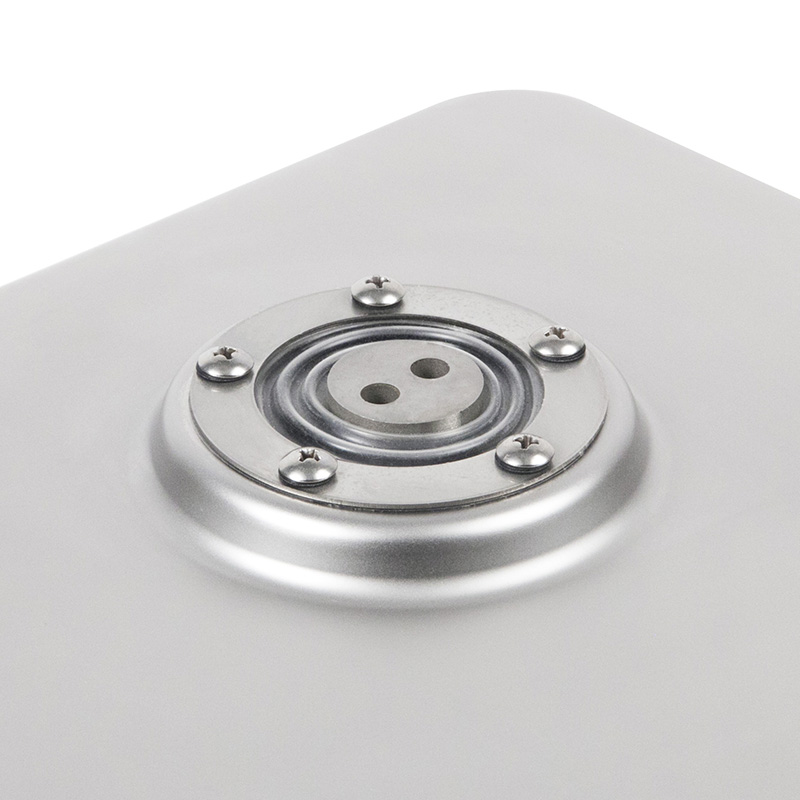 Compact and Hygienic Design
The scale easily fits on a worktop or bench surface. The entire instrument is protected with silicone gel gaskets, which makes it perfectly watertight and helps facilitate the cleaning of residue. Perfect for bakeries, breweries and fishmongers.
---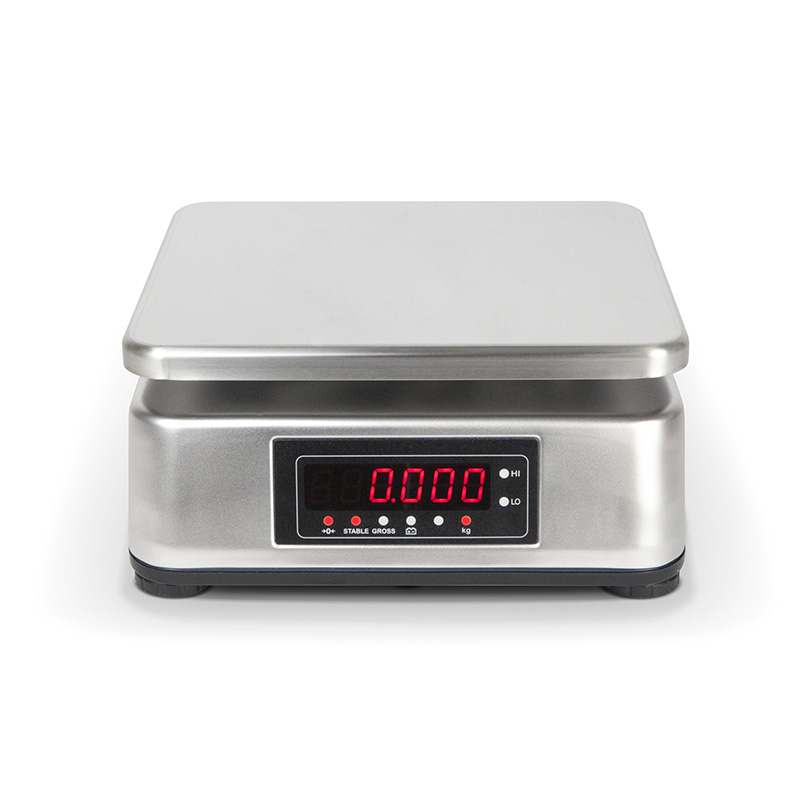 Back Display
The back display allows two operators to use the DX scale at the same time, saving space and representing fantastic value for money.
If you wish to purchase the industrial waterproof scale (or require any further information) – please contact us today on 01543 687090. We will be more than happy to help.
We also have other bench scales available to choose from including portable weighing scales and weighing equipment for the food processing industries. Browse the range today.