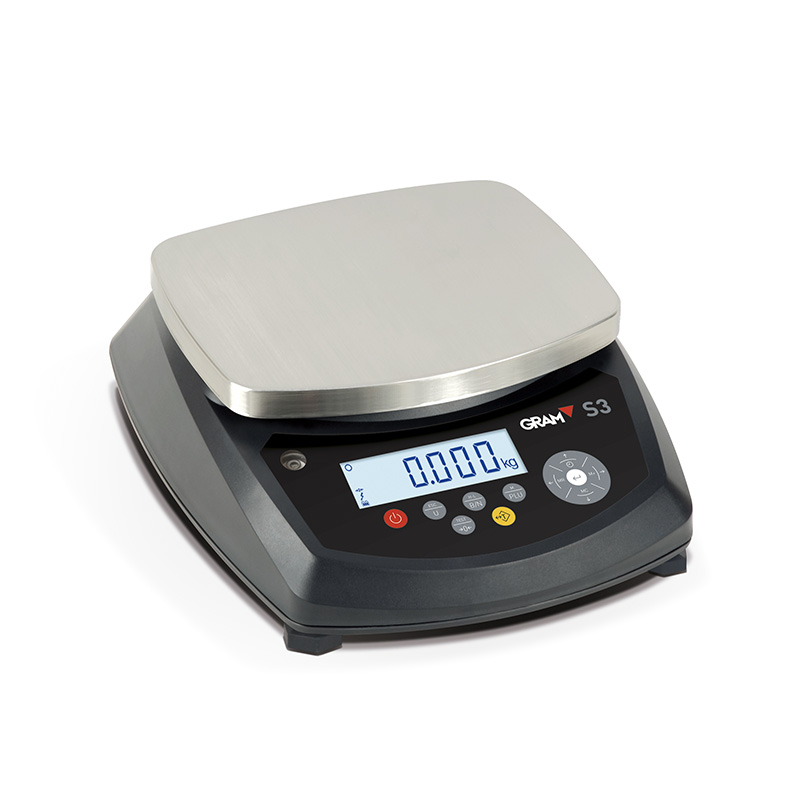 The S3 Portable Digital Weighing Scale is a durable and lightweight bench scale, ideal for industrial applications. The unit is designed with hygiene in mind and is extremely easy to clean – making it highly suitable for the food processing industries. Its waterproof features allow for accurate and dependable weighing results in either wet or damp environments.
As with all products that we offer, this portable digital weighing scale is highly robust, meaning it will provide reliable weighing for many years.
Portable Digital Weighing Scale – Characteristics
Hygienic design: Finished in 304 grade stainless steel to comply with HACCP guidelines.
Easy to clean: Minimises cross-contamination.
Ingress Protection: IP65 protection against dust and liquids.
Customisable: Configure ticket printouts, either by cable or via a wireless connection.
Connectivity: Multiple connectivity options which send data directly to the PC.
Lightweight: Easy to transport.
Integrated power supply cable: To guarantee its water tightness, power supply cable is integrated and non-removable.
Functions
Test: Identifies whether the weight is within a range of set values.
Piece Counter: In 'Piece Counting' mode, it displays the exact number of pieces instead of weight. The scale has 20 unit weight memories.
Auto-hold: Maintains the weight value on the screen even if the object is removed. This function is very useful when weighing large objects that obstruct the vision of the display, allowing the user to read the weighing value after unloading the weight.
Tare memory: 20 tare memories and last weighing.
---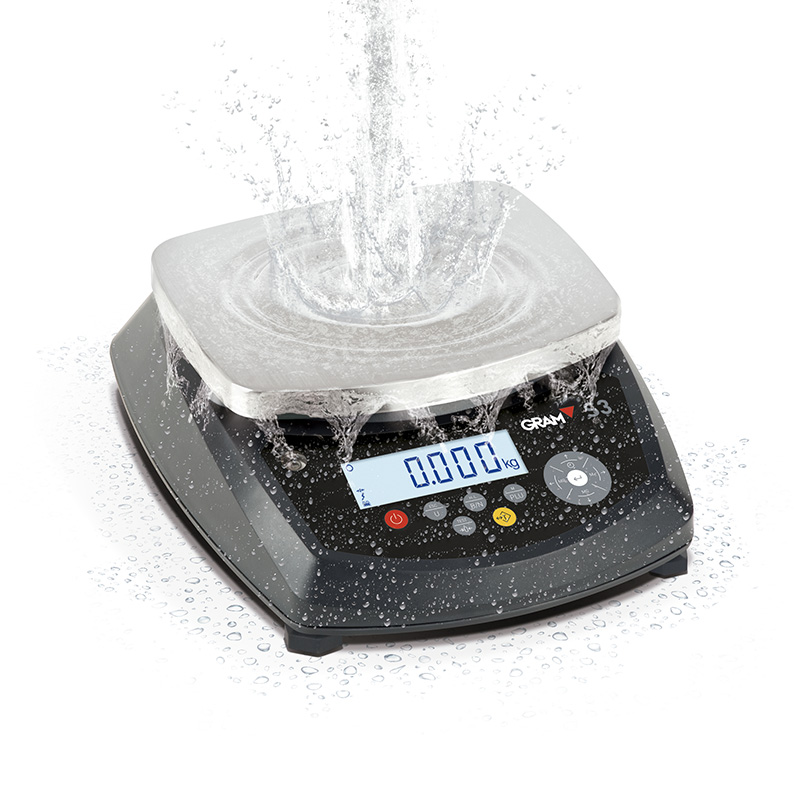 Applications
Ideal for working in damp and wet environments where extreme cleanliness is required, such as weighing wet food, ingredients and agriculture. Also ideal for use in packaging industries, due to its ability to weigh large objects and store the weight value.
---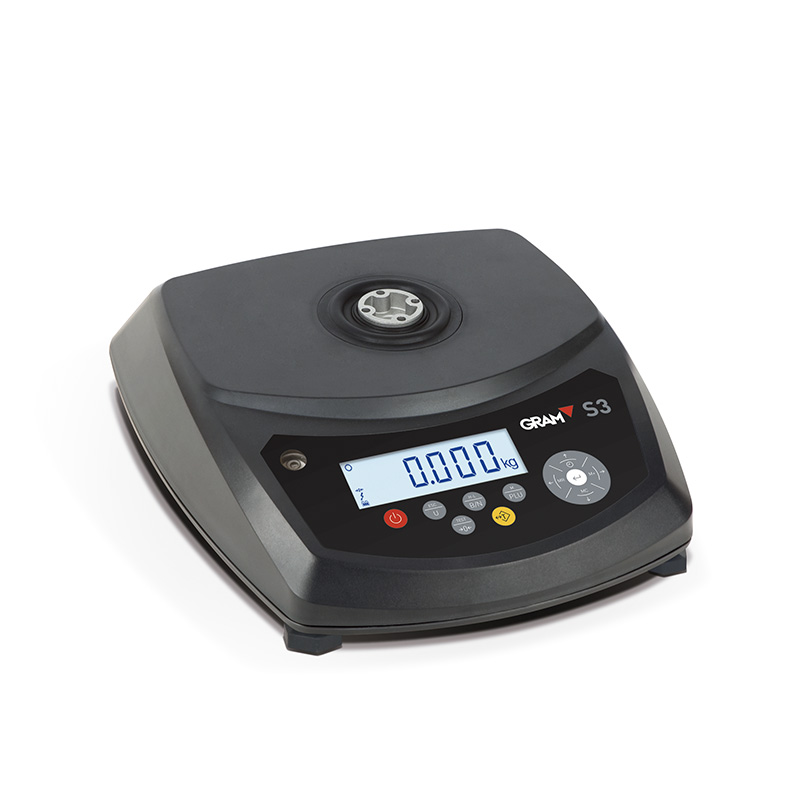 HACCP Compliant Design
Total air/water-tightness technology with silicone seals and no sharp edges. This is to ensure protection against the entry of liquids.
Easy to clean and reduces the accumulation of wastes.
---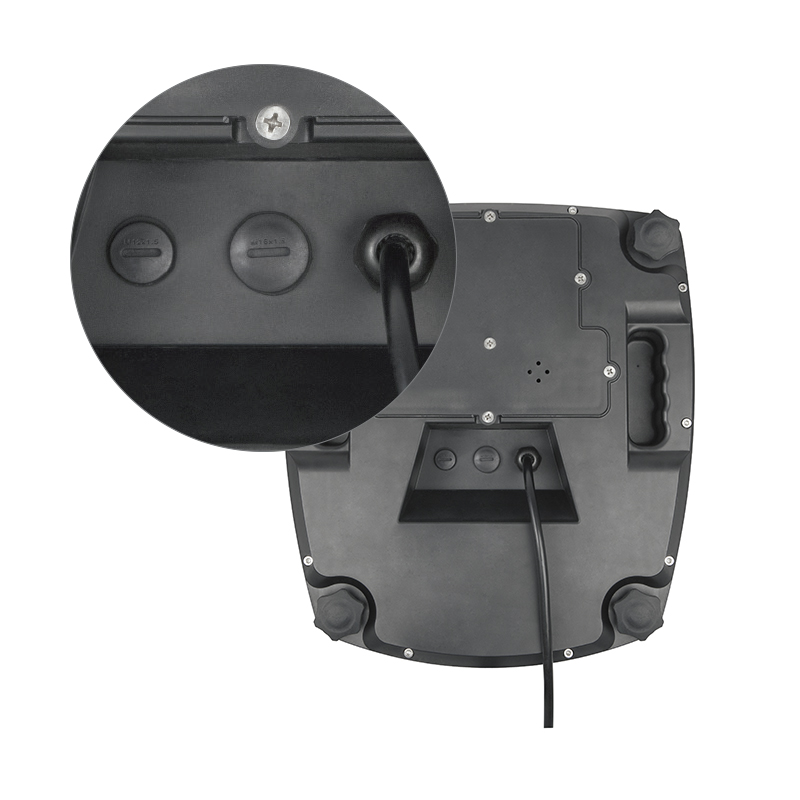 Direct Power Supply Rechargeable Battery Power Cable
The power supply cable is fitted with a plug that guarantees air/water-tightness, and includes a rechargeable battery with a range of 30 to 60 hours.
---
Connectivity
Cable or wireless printer connection. Tickets can be printed with the date, time, product, batch, ticket number, b/n weight, tare, page header and footer.
---
Multicolour Screen
The display changes colour to indicate whether the weight is above (red), or below (yellow), or within (green) the set range.
If you wish to purchase the S3 Portable Digital Weighing scale (or require any further information) – please contact us today on 01543 687090. We will be more than happy to help.