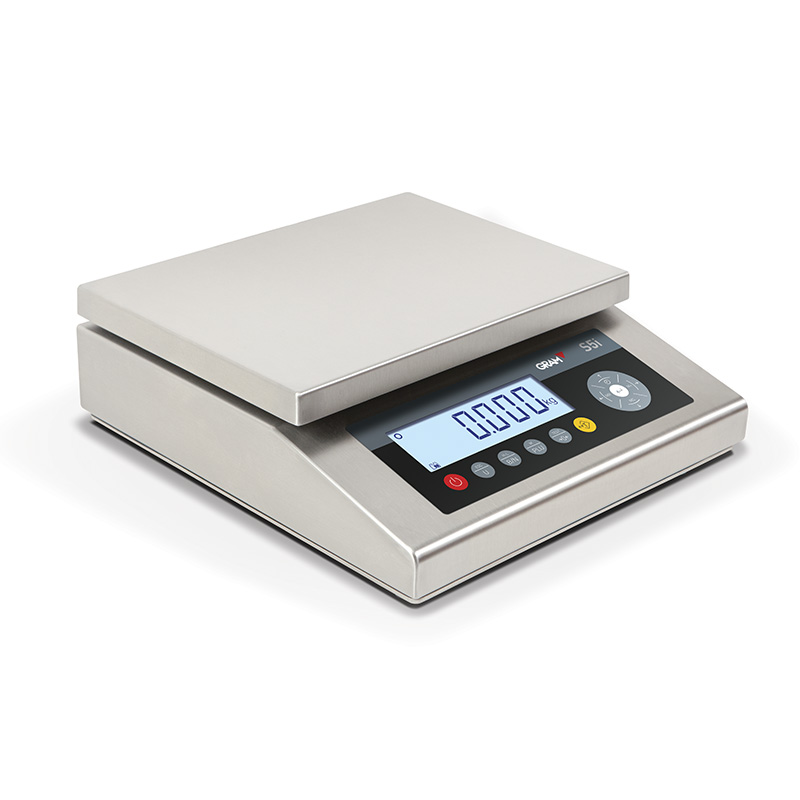 An industrial food weighing scale is a vital tool used in food processing industries to provide reliable and accurate measurements of weight – without the need for expensive and complex equipment. They are ideal for small-scale operations or for use in locations where space is limited.
The S5i scale is a bench scale designed to be placed on a bench or table and is used for the manual weighing of ingredients, as well as determining the weight of finished products. Due to its portability, it can be easily moved from one location to another.
The scale is constructed from high quality stainless steel, which provides resistance to corrosion and wear and tear. They are also very easy to clean, ensuring that they remain hygienic and free from contamination.
Whether you are a small food processing facility or a large multinational corporation, an industrial bench weighing scale is a great investment to help improve productivity.
Industrial Food Weighing Scale – Characteristics
Hygienic design: Finished in 304 grade stainless steel to comply with HACCP guidelines.
Easy to clean: Minimises cross-contamination.
Ingress Protection: IP65 protection against dust and liquids.
Customisable: Configure ticket printouts.
Connectivity: Sends data directly to the PC.
Functions
Auto-hold: The weight value remains on the screen, even after the item has been removed.
Automatic tare: With memory for 20 numerical tare values.
Verification: It identifies whether a weight is within a range of values.
Part counter: It determines exact quantities of parts.
---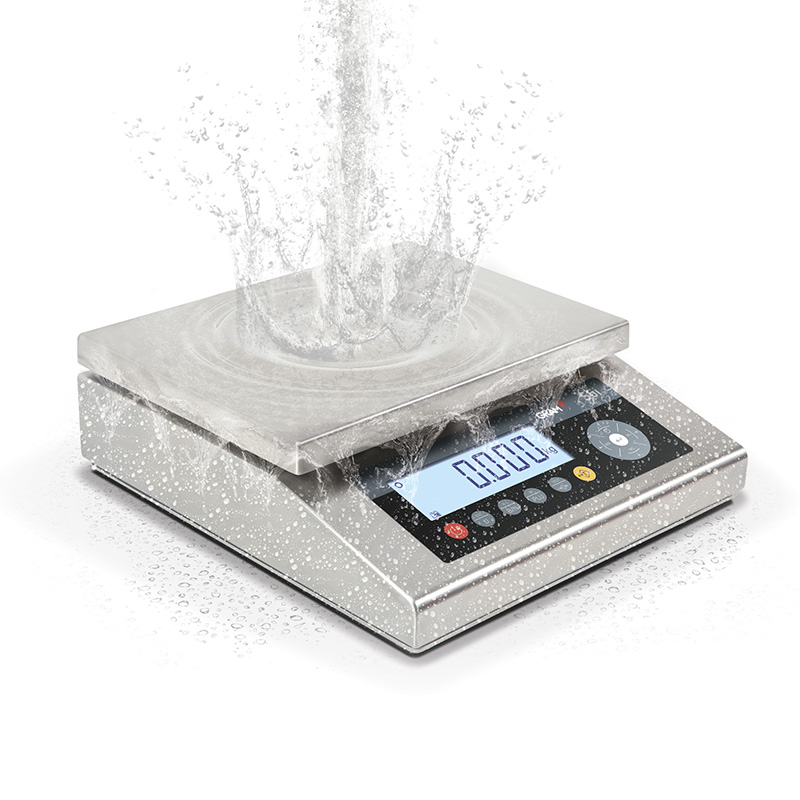 Applications
Ideal for dry or damp environments, where regular cleaning with water is required. Suitable for weighing dry and wet foods, ingredients, parts and packaging, and in the industrial and agricultural sectors.
---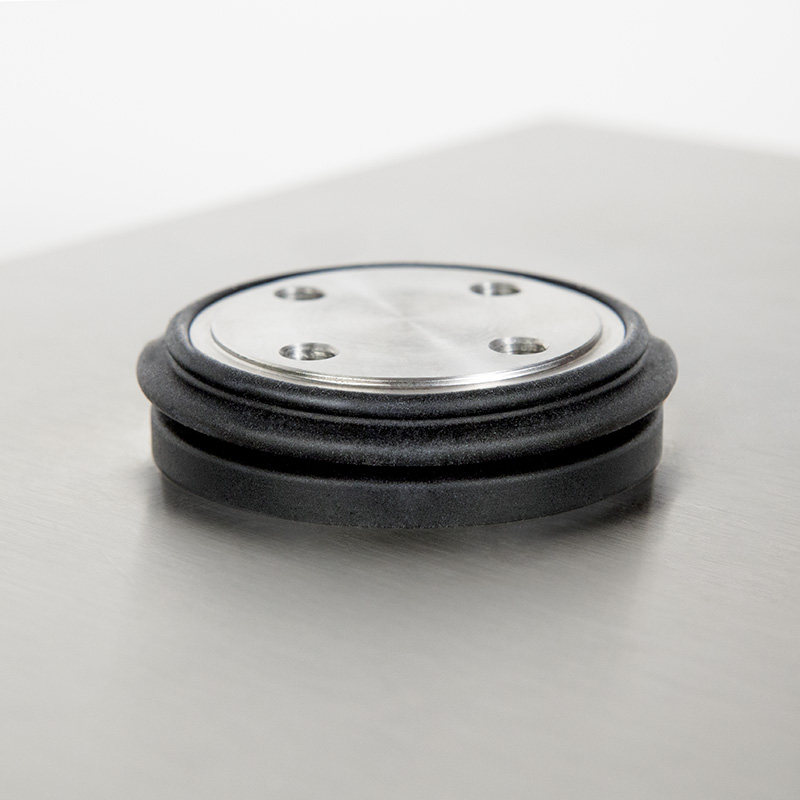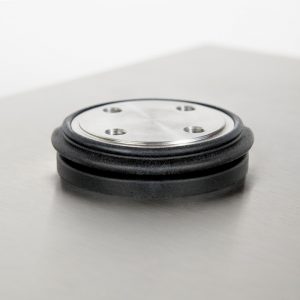 New Design
Featuring a silicone joint system without sharp edges or corners to guarantee protection from ingress. It makes cleaning easier and minimises residue build-up.
---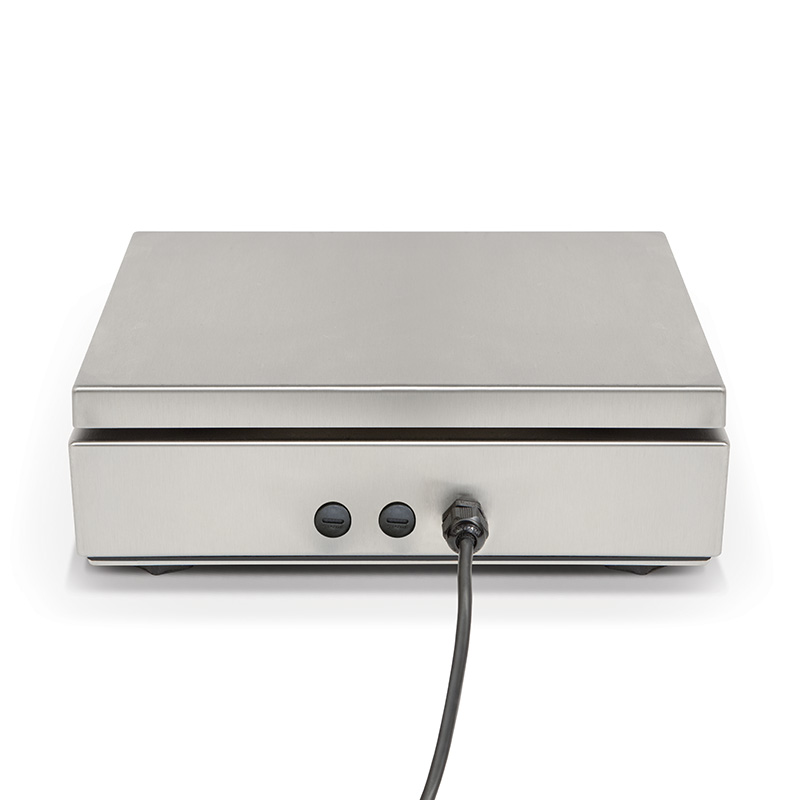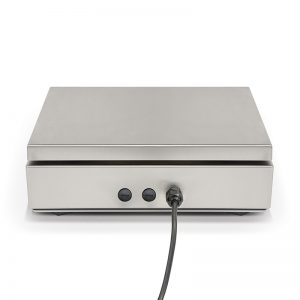 Direct Power Cable and Rechargeable Battery
Integrated power cable with gland system to guarantee watertightness. Includes rechargeable battery with a life of 30 to 60 hours.
---
Connectivity
Cable or wireless printer connection. Tickets can be printed with the date, time, product, batch, ticket number, b/n weight, tare, page header and footer.
---
Multicolour Screen
The display changes colour to indicate whether the weight is above (red), or below (yellow), or within (green) the set range.
If you wish to purchase the S5i industrial food weighing scale (or require any further information) – please contact us today on 01543 687090. We will be more than happy to help.