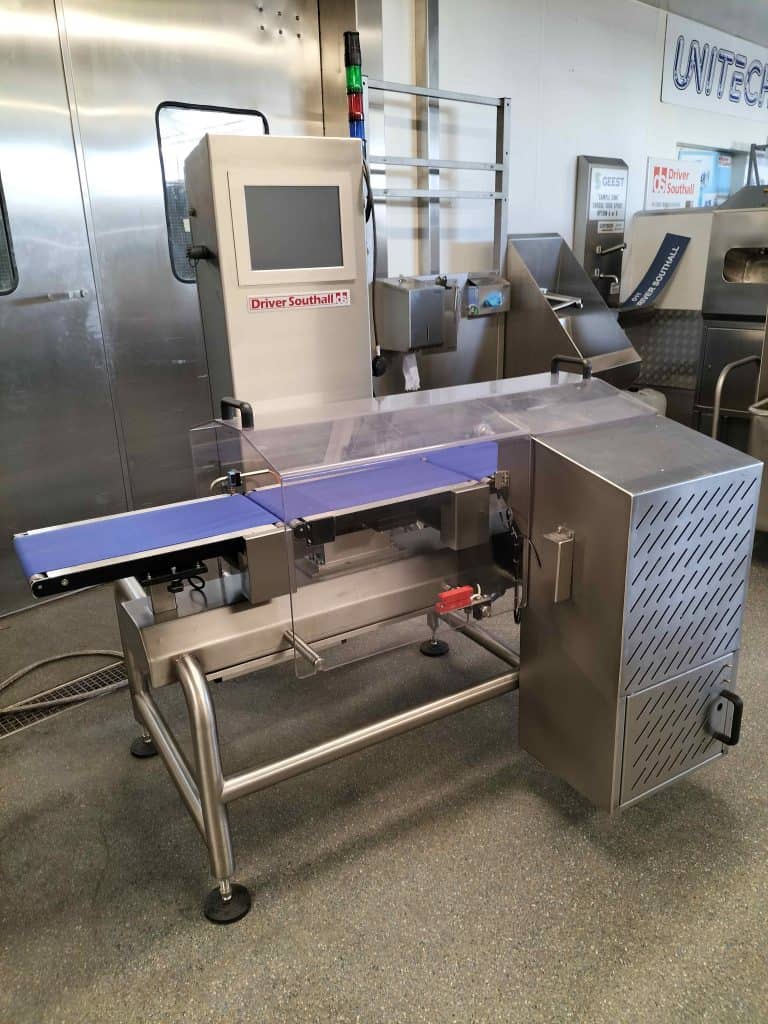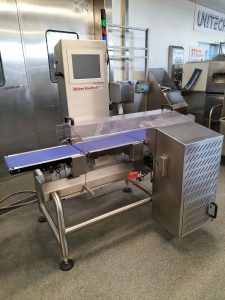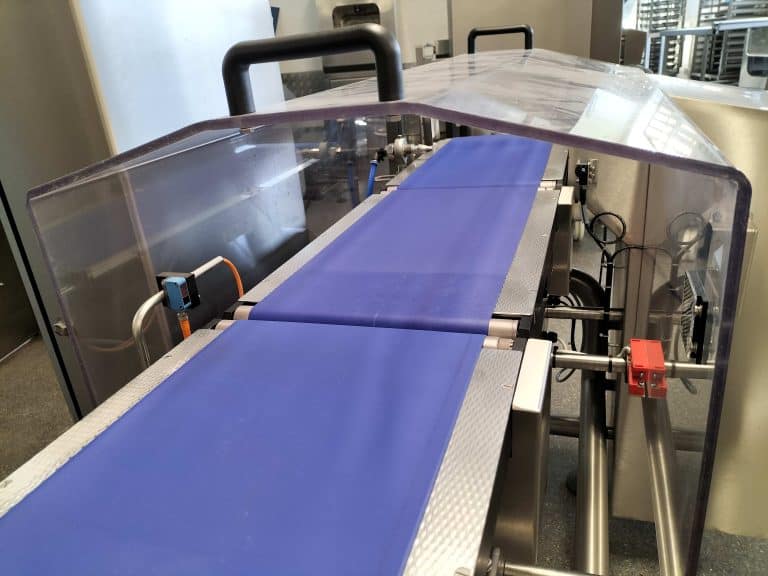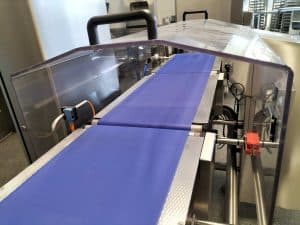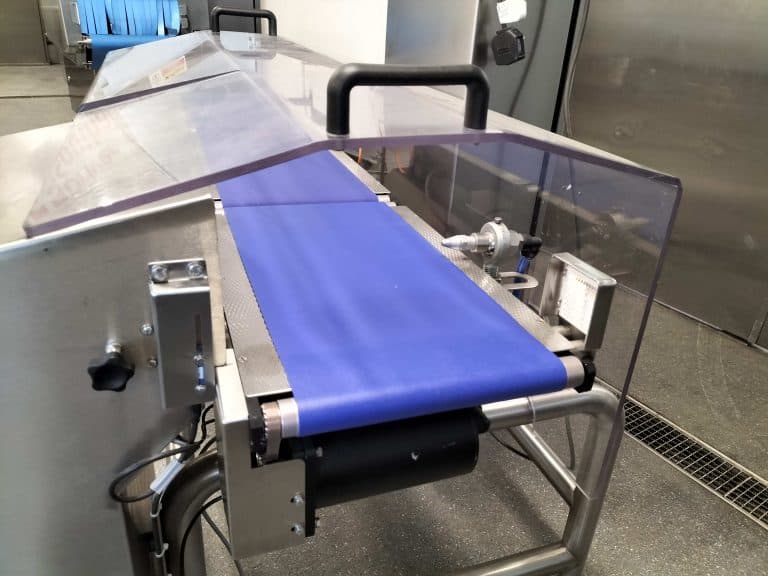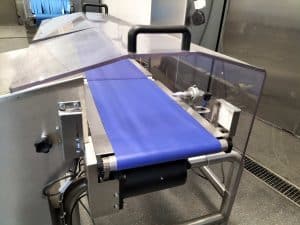 The DS300S Checkweigher offers incredible checkweighing performance. Constructed from Stainless Steel and hygienically designed  the DS300S CW is perfect for any food production area. The machine design along with purpose built electronics and carefully selected components offers increased reliability, flexibility and is compliant with the supermarkets' latest Codes of Practice.
Recently refurbished and upgraded to the latest supermarket specification this checkweigher is in a better than new condition. The new IP68 loadcell is a stainless steel construction and designed to withstand the harshest production environments. The new quick disconnect technology means should a failure occur, the loadcell can be quickly replaced to get the machine up and running as quickly as possible.
The 24VDC brushless motors are fitted to this checkweigher, offering more torque and a higher flexibility in speed range.
This checkweigher can be available in as little as 24 hours for short/long term hire or immediate purchase.
---
Interested? – Contact us or call for a quotation today on 01543 687090.
---
Machine Specification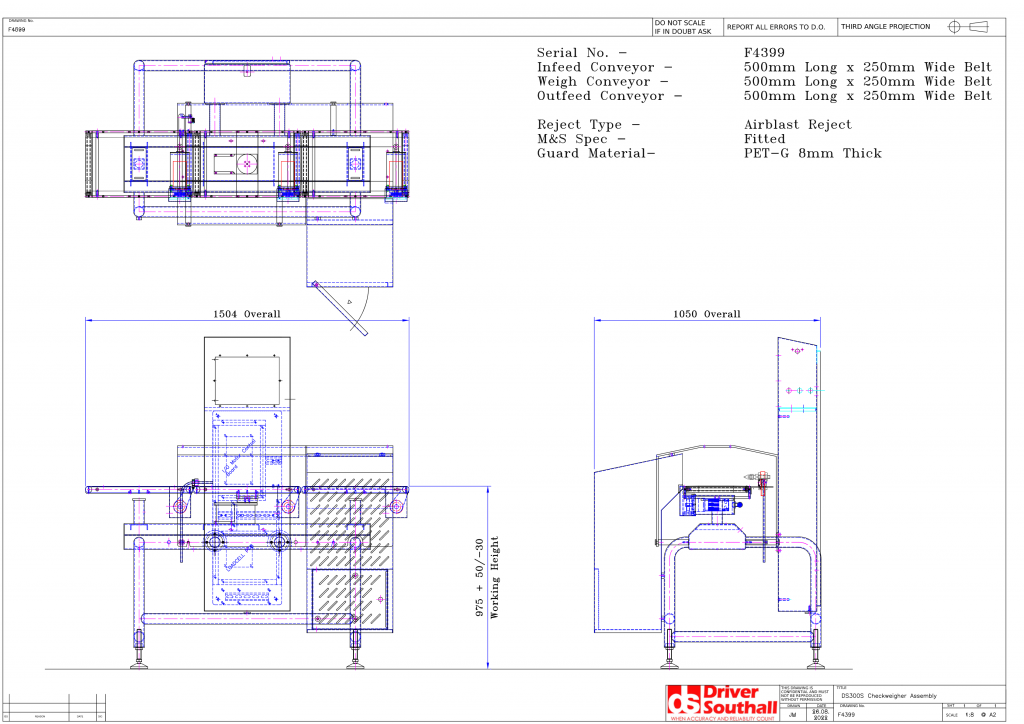 Machine Type: DS300S Checkweigher
Line Height: 810mm +/- 50mm
Direction of travel: Left to Right
Weigh Table Length: 500mm Long
Conveyor Belt Type: FDA Approved Blue Elasticated Belt
Overall Machine Dimensions: 1510mm Long x 1200mm Wide
Motor Type: Brushless +24 VDC Motor with Encoder output (for track packing)
Reject Type: Airblast Reject
Retail Specification: Fitted (Higher Level Conformance)
---
See some of the other machines that are available for short term hire or immediate purchase.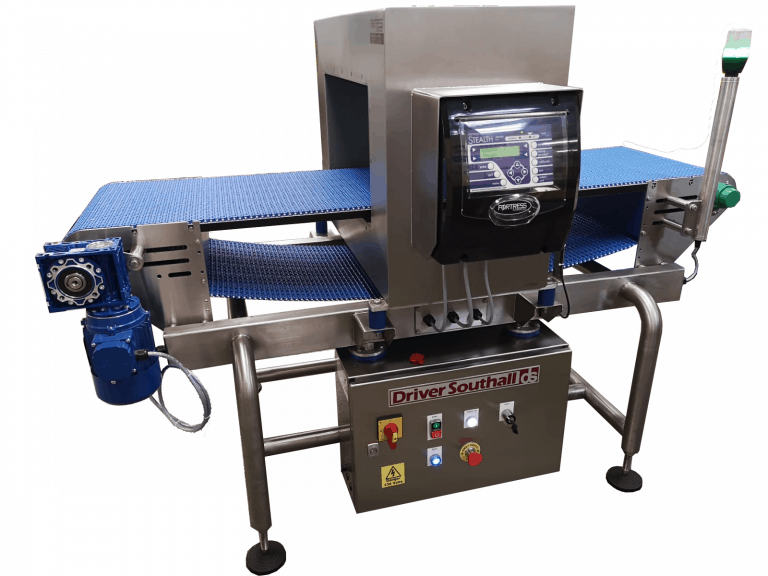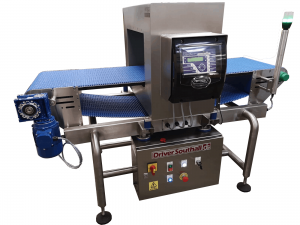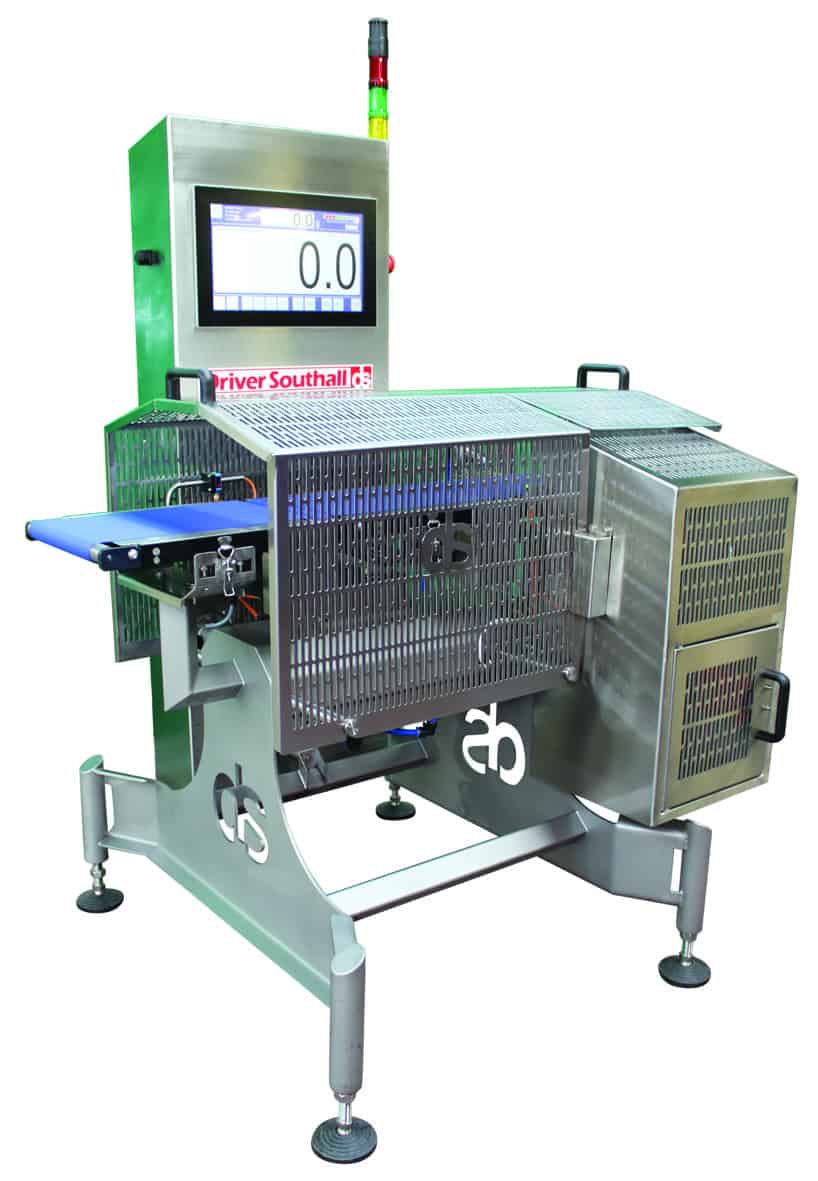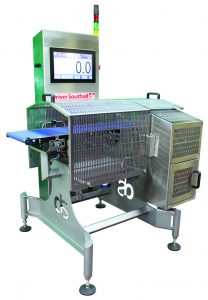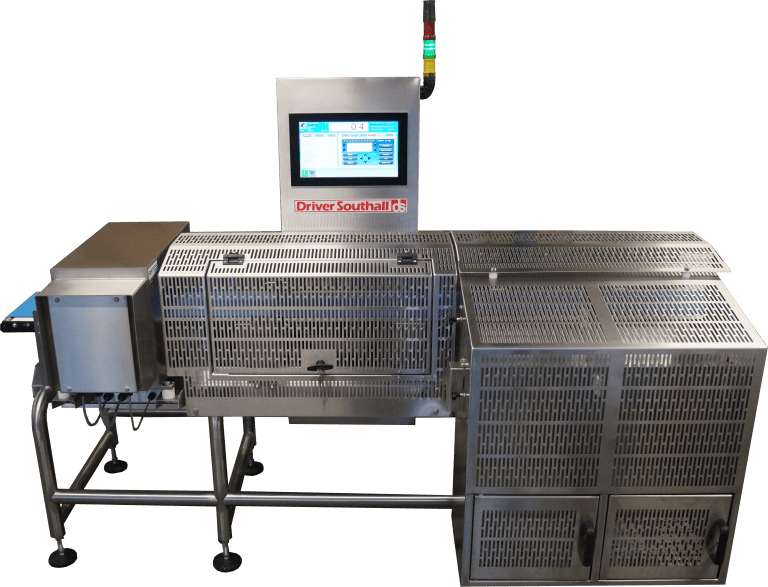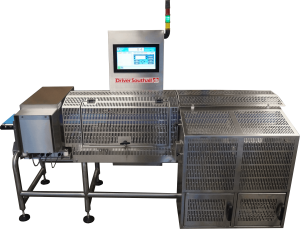 If you do not see what you require, contact us to see if we have something to meet your requirements.