Driver Southall are leading manufacturers of food metal detectors in the UK. We have supplied countless industrial metal detection machines into the food industry and are confident we can find the right solution for you. Find out more below:
---
Food Metal Detection

Metal detection and checkweighing are crucial processes in all food production environments. Metal is actually identified more than any other contaminant in food industries. This is due to the handling of food and the several stages it goes through until its eventually packaged and ready for transport.
Our checkweigher metal detectors are designed to correctly weigh and detect metallic contaminants in food products such as fruit, vegetables, dairy, meat, poultry, fish, baked goods and more.
By using a high quality food metal detector, you can prevent contaminated food from reaching retailers shelves. Not only does this protect consumers, but also the reputation of your own company.
---
DS4 Food Metal Detectors
Our DS4 metal detecting machine ensures that all food products are safe and free from metal contamination. It is extremely reliable and can efficiently detect the three main groups of contaminants. These are:
Ferrous metals.
Non-ferrous metals.
Stainless steel.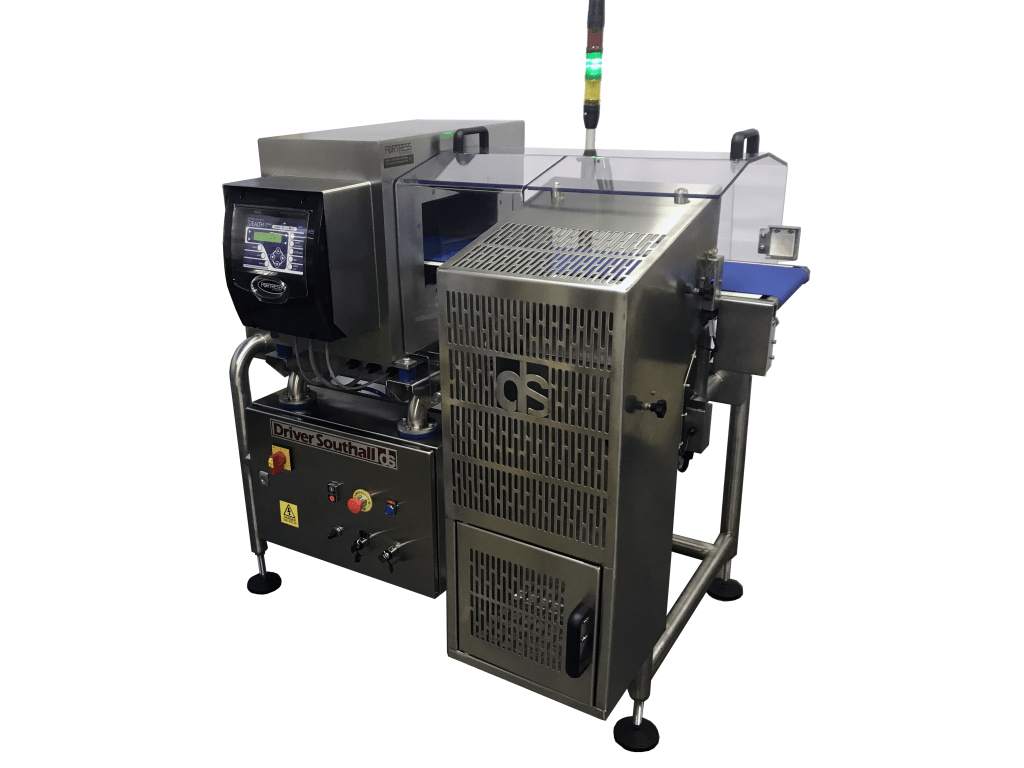 Driver Southall can manufacture systems to fit seamlessly within your working environment. Each is designed to suit the type of food being inspected and can be easily cleaned after operation.
Our metal detectors adhere to all industry guidelines, as well as complying with all food safety standards.
We have the experience and expertise to deliver the best inspection solutions.
---
For an enquiry on our products – get in touch with our professional and friendly team or simply call us today on 01543 687090.