Driver Southall has specialised in industrial weighing systems for many years. We have all the knowledge and experience to find a system which suits your working environment. Find out more below:
---
Our industrial weighing systems are adapted to all areas of industrial use. Each is designed to give the accurate results you need, to ensure that every product remains compliant at all times. Our machines are not only built for high precision, but they also boast high throughput rates. They are designed to be fast, reliable and efficient with low maintenance costs.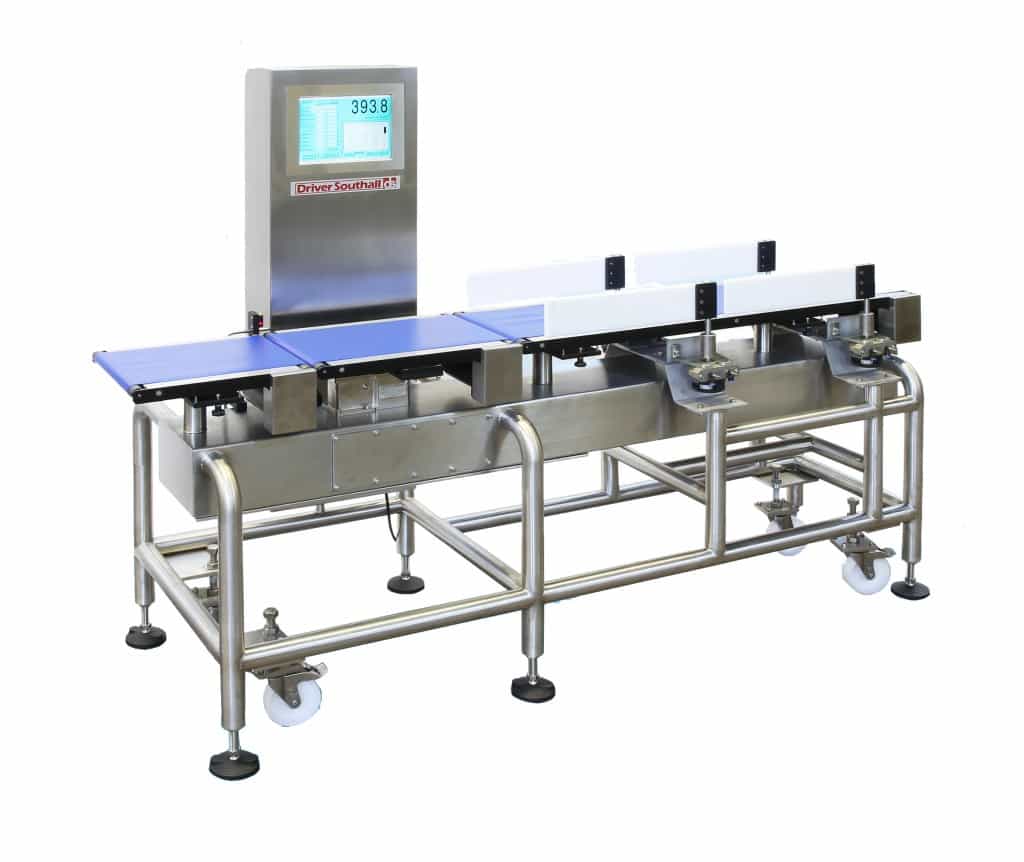 All machines are manufactured in the heart of the UK, using stainless steel construction. They are developed to the highest of standards, meeting the necessary and latest retail specifications.
When designing, we take all aspects of your working environment into consideration to construct the right machine for your needs. We are happy to produce bespoke solutions and will integrate into any existing production line.
---
Which industries do we supply to?
Driver Southall covers all areas. However, we mostly supply the food processing and packaging industries. We also offer high speed checkweighing equipment for direct and security mailing.
---
What types of Industrial Weighing Systems do we offer?
As part of the range, Driver Southall specialises in checkweighers, which are designed to weigh and monitor products in a production line. The food industry heavily relies on these machines. They can be used in conjunction with metal detection and X-Ray equipment, forming a critical control point to ensure quality assurance.
Checkweighers are equally important in other industries where our highly accurate systems can detect errors while in operation. For example, if you are weighing packaged medicines, a checkweigher is able to determine if a box is under (or over) a threshold of your choosing.
For direct mailing, security mailing and printing industries, we offer the DS300 High Speed Checkweigher. This high speed checkweigher can run at speeds in excess of 16,000 packs per hour (size dependant) with a high level of accuracy and repeatability.
---
For accuracy, reliability and total quality control – Driver Southall can supply you the perfect solution. Contact us or call for a quotation today.