In addition to the checkweigher and metal detection solutions that we offer, we now also provide simple low cost PU belt conveyors. They are perfectly designed for the food industry, due to their hygienic construction and stainless steel design.
Simple elasticated PU belts and small diameter rollers make this an ideal conveyor for transferring to checkweighers, metal detectors and rotary turntables and can be added to most of our systems without the need of a external control panel.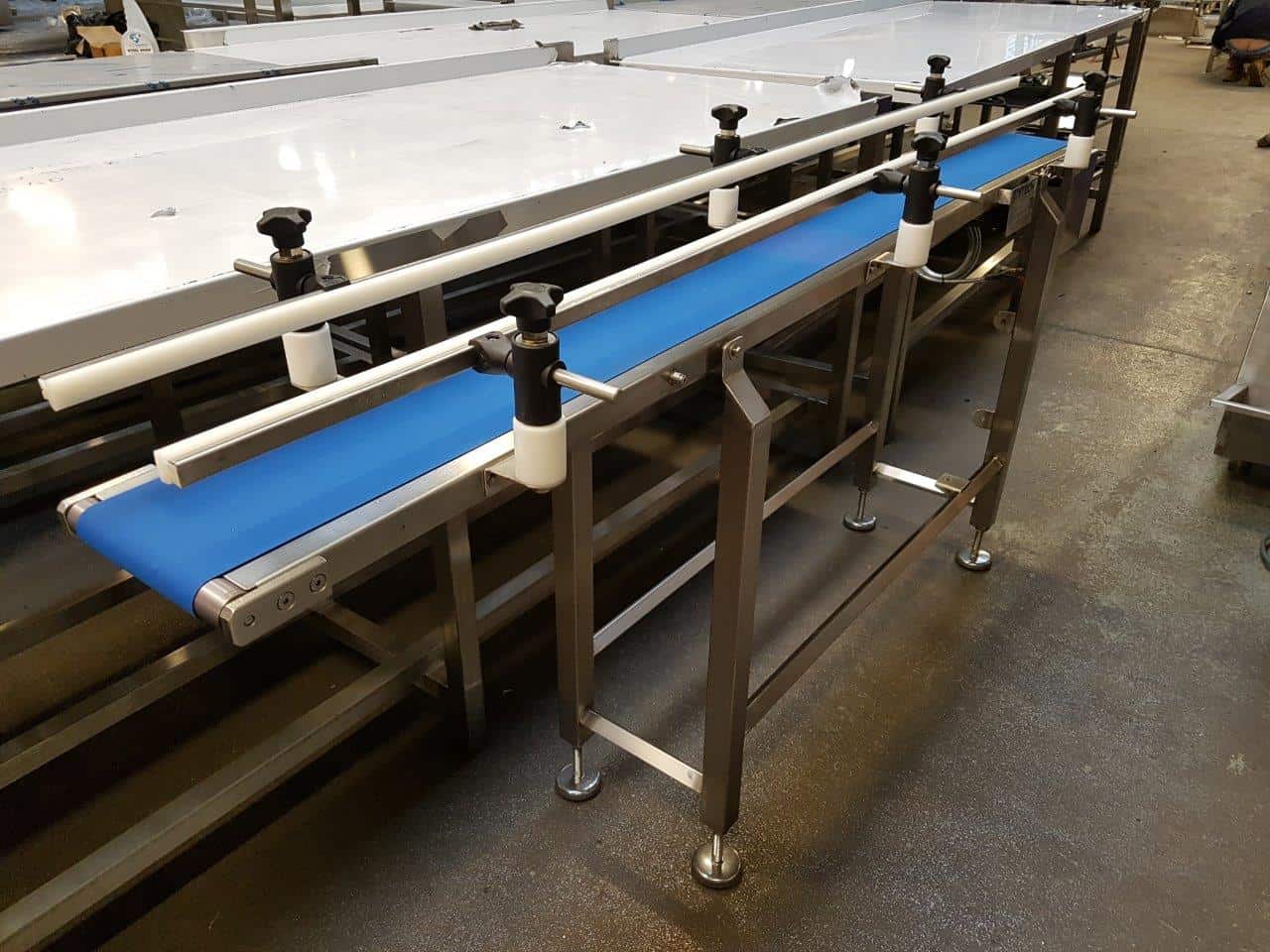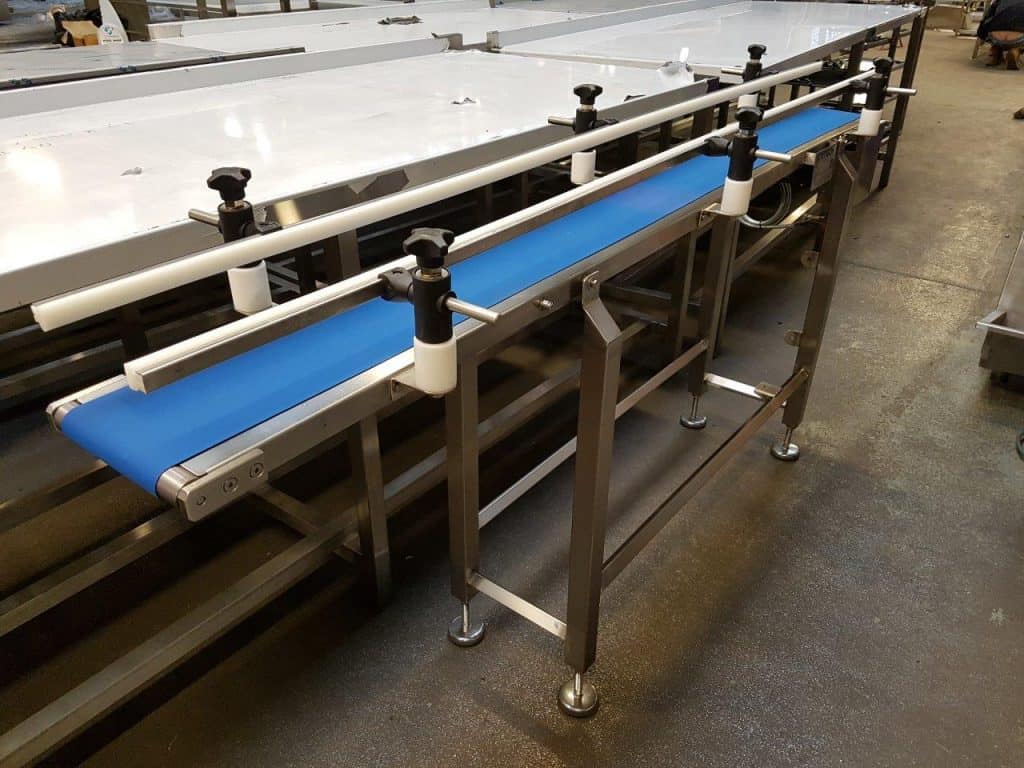 These conveyors can be made to suit any length, width or height for different applications and can be supplied with or without controllers – in addition to guide rails, printer brackets or anything else that you may require.
If you have any requirements for a conveyor like this or any other machines that we can offer – feel free to give us a call on 01543 687090 or email us at sales@driversouthall.co.uk