Knighton Foods contacted us with a requirement to replace their existing checkweighers due to issues with finding a service provider. After a brief conversation we arranged a visit to look at the machines and determine requirements for the new checkweighers.
Specification of Checkweighers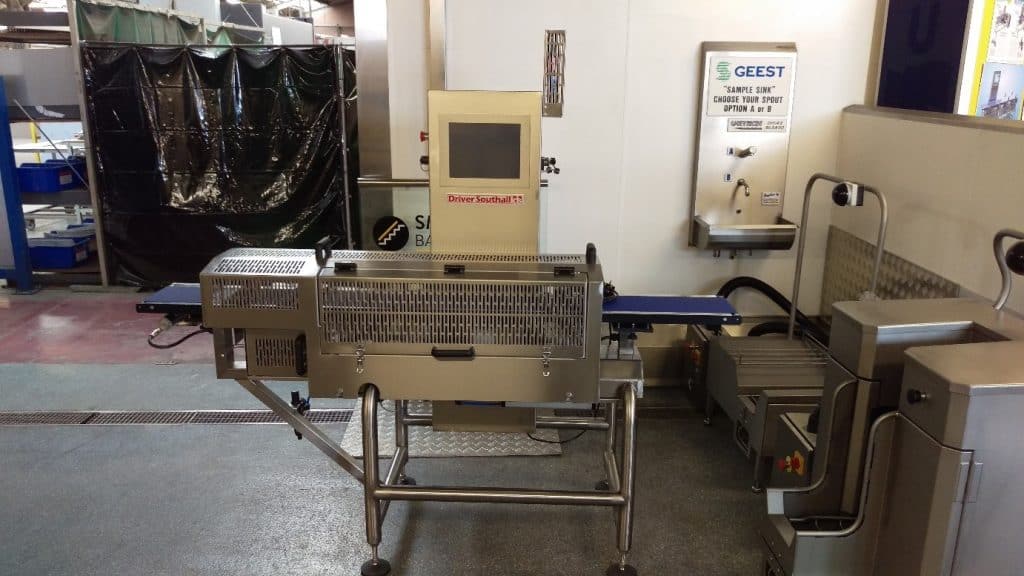 During the site visit, we concluded that one of the lines would require a bespoke solution. This was due to a limited space available and an increase on the line speed by 33%.  In addition, both of the machines needed to be compliant to the latest supermarket COPS..
The customer opted for one of our DS300S Checkweighers as he had seen these machines on another site he had worked on. We worked closely with the Project Manager, Ian Weake, to find the best solution available that offered ease of service and maintenance without compromising performance.
The machines were manufactured at our headquarters in Staffordshire. The project manager made regular visit during the build to inspect the quality at every stage in production
Customer PDI
We demonstration that checkweighers could repeatedly weight at +/- 0.3 grams @ 120 PPM. In addition to testing, basic training on the use of the machine was given. The customer commented on the ease of use and excellent build quality of the machines.
Shortly after, the checkweighers were delivered to site and installed with only a small modification to the existing guarding.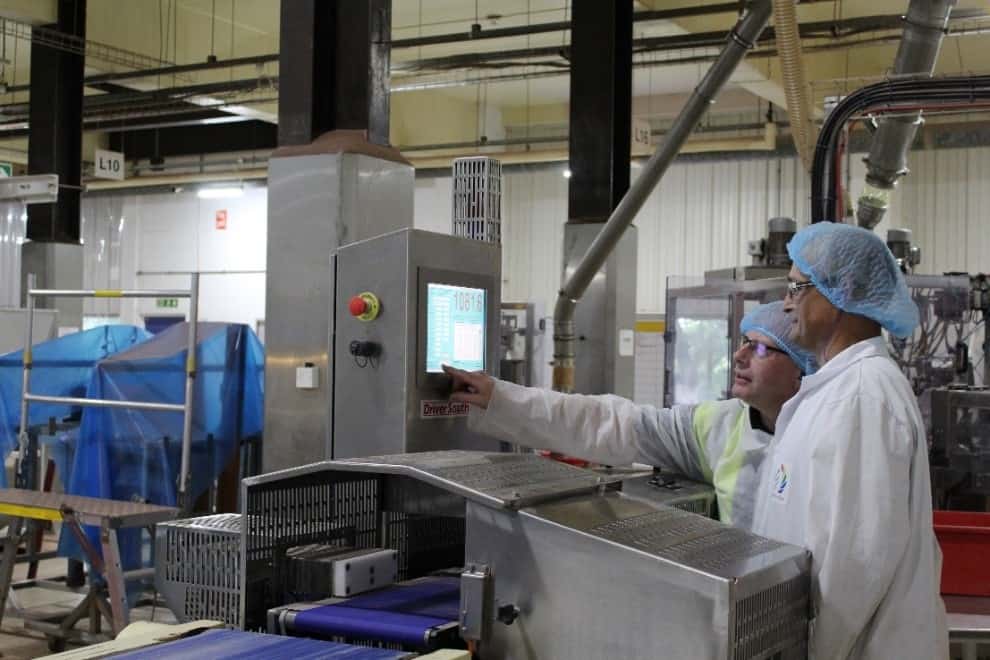 Customer Testimony
"When we wanted to replace some obsolete checkweighers Driver Southall seemed the obvious choice for us.

Easy to use controls, Stainless steel construction, Competitive prices and made in the UK.

From start to finish the design and build team at Driver Southall listened to our requirements and were happy to modify and adapt the machines for us.

Installation was carried out quickly and professionally without issues.

Thank you for a complete and professional service."

Ian Weake – Project Engineer at Knighton Foods (Part of Premier Foods Group)
These are the first machines that we have installed at a Premier Foods site and both us and the customer is happy with the outcome of the project. We are currently looking at other projects within the Premier Foods group for our new DS4 Checkweigher Range.
With the support of our sister company Unitech Engineering and other companies with Unitech Industires we aim to offer a complete turnkey solution for almost any packing or processing line.
If you have any requirements for Checkweighers, Metal Detectors or combination systems then feel free to give us a call on 01543 687090 or email us at Sales@Driversouthall.co.uk