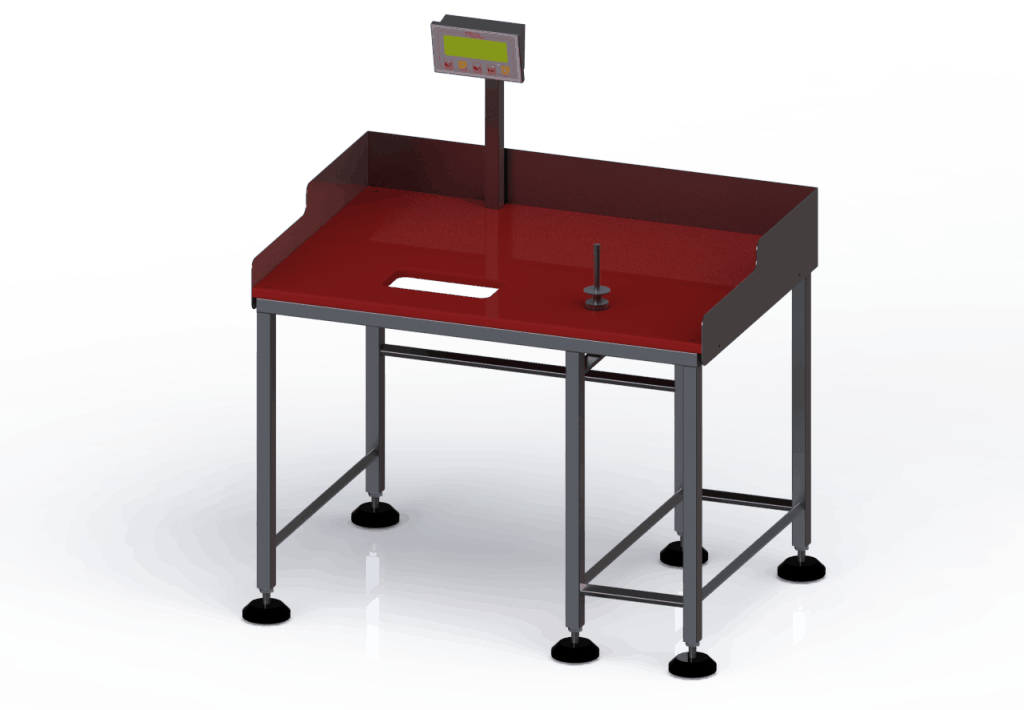 In addition to the checkweighers, metal detectors and combination systems that we offer we are also able to offer bespoke design and manufacture of weighing systems. This design is for the assembly and trimming of gyros and kebabs up to 50 kilograms .
The design includes a space for a 250l euro bin and a cutout in one of the removable boards to discarding trimmings. One the kebab is at its desired weight the indicator display turns green and the user knows its within the specific tolerance. The unit can then be wrapped and labelled with the correct weight stickers (optional label printer available)
The unit is designed with hygiene in mind; the work tables are removable for easy clean down and the crevice free frame design means that whole machine can be easily cleaned. The machine is designed to IP68 and can withstand the hardship of working in a food environment. These systems are also available as 2, 4 and 8 station design and can be tailored to the end users requirements.
If you have an application like this or are interested in the bespoke weighing systems that we can offer give the office a call on 01543 687090 or email us Sales@Driversouthall.co.uk