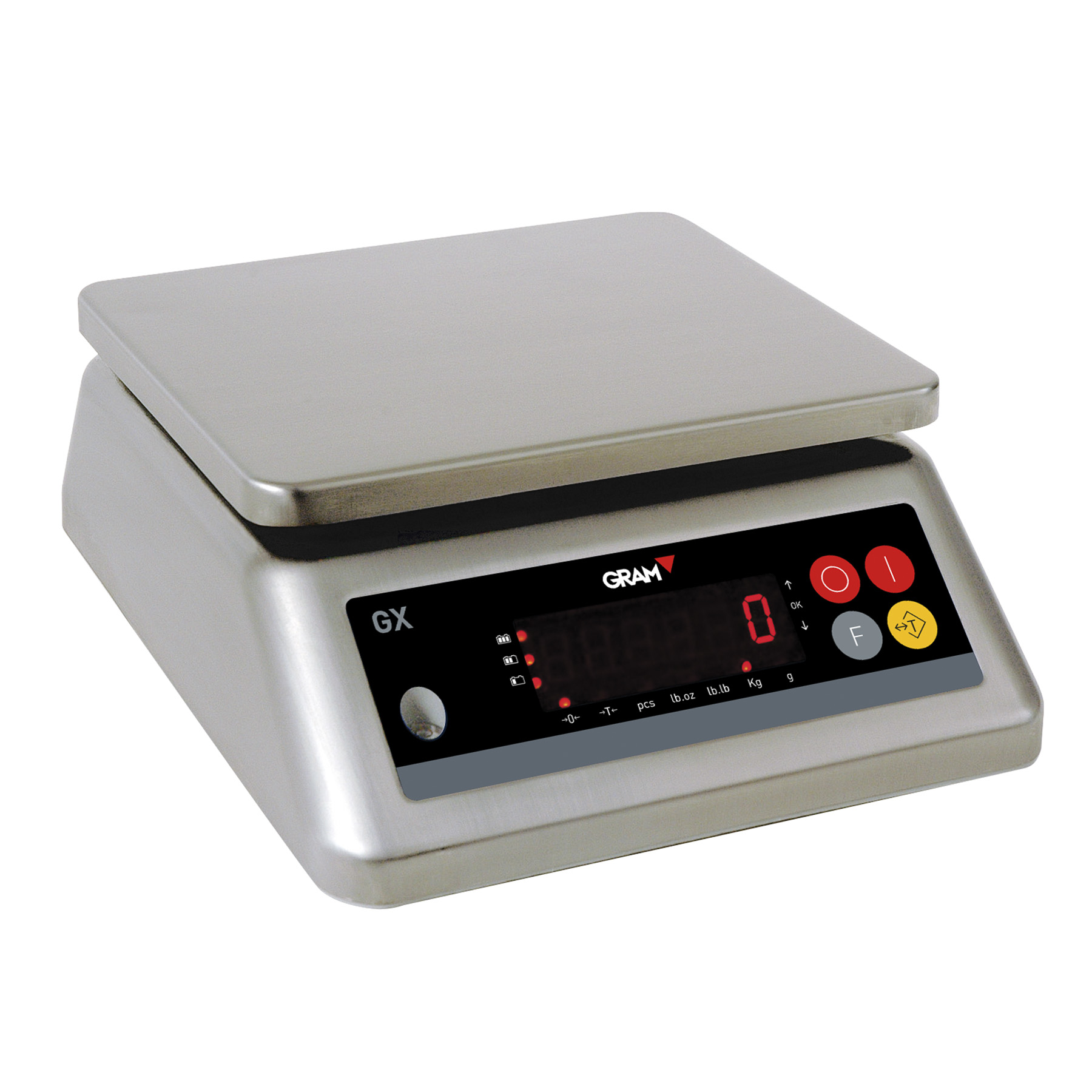 The GX Scale is a high quality precision scale, constructed from stainless steel for industrial and agricultural weighing applications. It can be easily washed down with water at moderate pressure, making it the ideal scale to use in damp environments.
A front and back display allows for two operators to use it at the same time, with bright LED digits for enhanced visibility – allowing the scale to be easily viewed from any angle.
GX Scale Characteristics
Weight limits with visual and sound indication
Electronic filter to weigh unstable items
Battery state indicator
Functions
Total protection against liquids: IP-67
Double bright LED display
Internal rechargeable battery
Protection against overload
Stainless steel and ABS structure
Checking Function – The checking function allows you to see if your product sits within the expected tolerance levels of the set weight range. The lower and upper weight limits can be altered to achieve this, with a visual signal to notify you if it exceeds these limits.
Suitable for applications where you need to systematically check if the weight of several batches or products is within a weight range.
Dynamic Weighing Filter – The dynamic weighing filter is designed to minimise the effects of any movement while an item is being weighed. In particular, this function is great for agricultural settings where an animal may be moving around on the scale, or simply for weighing any item that is (or has the potential to be) unstable.
Auto Power-Off – The scale will turn off automatically after 1 minute of inactivity to save battery life. Please note: this feature can be disabled.
---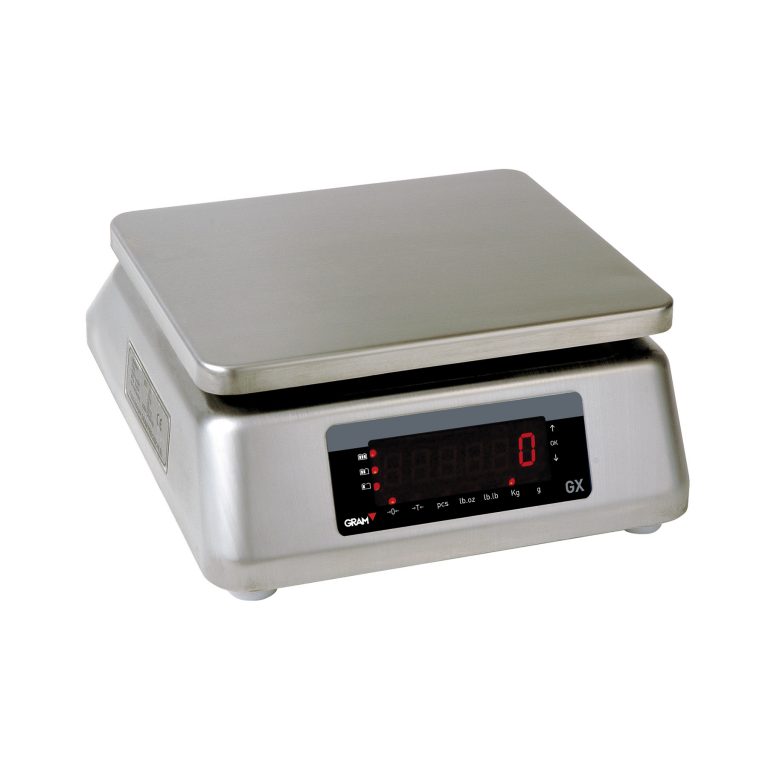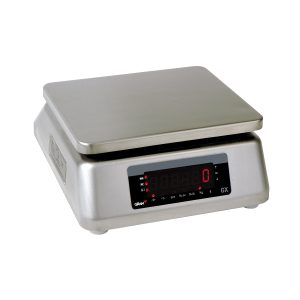 Total Protection Against Liquids
The scale is rated at IP-67 protection, to ensure the water does not damage the internal structure.
Double Auxiliary Display
A bright LED screen and double display allows multiple operators to share weighing data on the auxiliary screen.
If you wish to purchase the GX scale (or require any further information) – please contact us today on 01543 687090. We will be more than happy to help.