DS300S Metal Detector Conveyor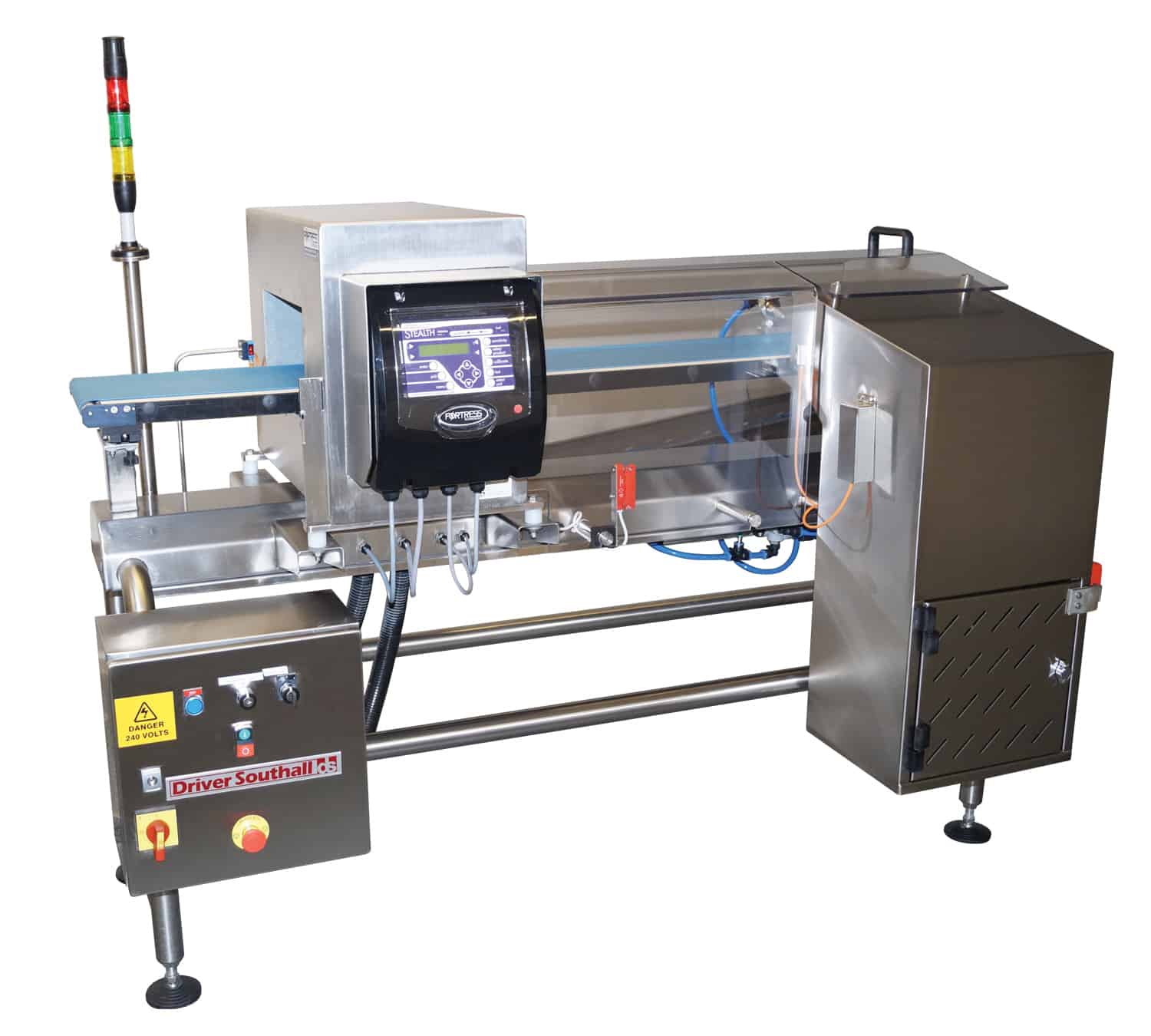 The DS300S MD is optimised for the best performance from a metal detector. Custom built to suit the detector head and customer's requirement.
The DS300S MD is offered with a variety of reject systems, belt sizes, belt configurations and sensors to maximise the machine's accuracy and efficiency.
304 Grade Stainless Steel construction, protected to IP65, specifically designed for easy wash down and cleaning
Detailed data collection via USB
Auto Calibration with system setup in seconds
Multi Level password protection
Full Fault Diagnostics and variable belt speed
Simple elasticated PU Belt conveyor design driven by extremely reliable low voltage brushless DC Motors
Air pressure monitor fitted
Removable machine guard with fitted interlocking switch
Optional Upgrades
Reject bin door sensing
Reject confirmation and bin full sensors
Audible and visual alarms via traffic light beacons
Test facility for reject systems and failsafe systems